[Guide] How to start with Pinterest Ads
Users are often looking for ideas and inspiration to guide their purchase intent and rarely for a specific brand. That's why Pinterest is an opportunity for e-commerce to show itself to users when they are most receptive.
What will you find in this guide?
What Pinterest is and how it works. Find out why to use the platform, what content is appropriate and why it's a safe space for your brand.

How to advertise your e-commerce on Pinterest. What elements to take into account to run a Pinterest Ads campaign and the key factors to advertise.

3 basic steps to launch your first Pinterest Shopping campaign: Setup your brand, scale sales and test the impact of your campaigns.

Don't miss out on the best practices to make your Pinterest strategy a guaranteed success.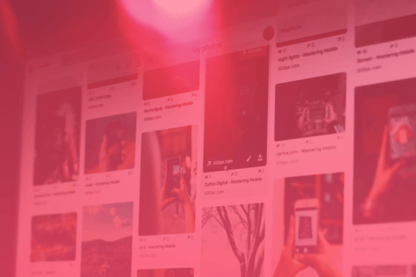 Include Pinterest in your Paid Media strategy
Download the Pinterest Ads beginner's guide now.