12 Awesome Benefits of Working at Adsmurai
Working in tech is a huge challenge, only suitable for people who are able to work smart as well as work hard. Being an industry leader in social media ads tech, Adsmurai has a team of individuals that have come together to make a cohesive unit that has been helping companies increase their social media ads revenue using our proprietary technology since 2014.
As we continue to grow, we need talented individuals to join us so we can grow together. Do you have what it takes to join our team? And are you interested in what we're offering? Let's take a look.
We've complied a list of the best benefits to working at Adsmurai, the list could go into the hundreds, other companies list 'benefits' such as an international environment but to be honest, where isn't an international environment these days? So we've narrowed it down to the top 12 GENUINE, TANGIBLE benefits to working at Adsmurai.
1. Autonomy - Flexible work hours
Many companies will proclaim to be modern and forward thinking, but as soon as you try to shift away from the 9-5 that's been around for decades, they baulk, and you realise the claim of being a modern company only went as far as a pool table in the office.
But if you put a wheel in the hamster cage, it's still in a cage.
At Adsmurai we feel that our people are more productive when they have the freedom to manage their schedule like adults.
Instead of 'You MUST be at your desk at 9am' things are more relaxed, the priority being that your work is completed to a standard in line with our teams needs, you're available for pre-arranged meetings etc.
2. English/Spanish classes
Our team has people who are fluent in multiple languages, but for those who want to perfect their English or Spanish, we offer classes twice per week to help you improve your level.
The office/working language is split between English and Spanish and most people are perfectly comfortable in both languages so you can always find someone to chat to if you're not 100% confident in one or the other.
3. Amazing terrace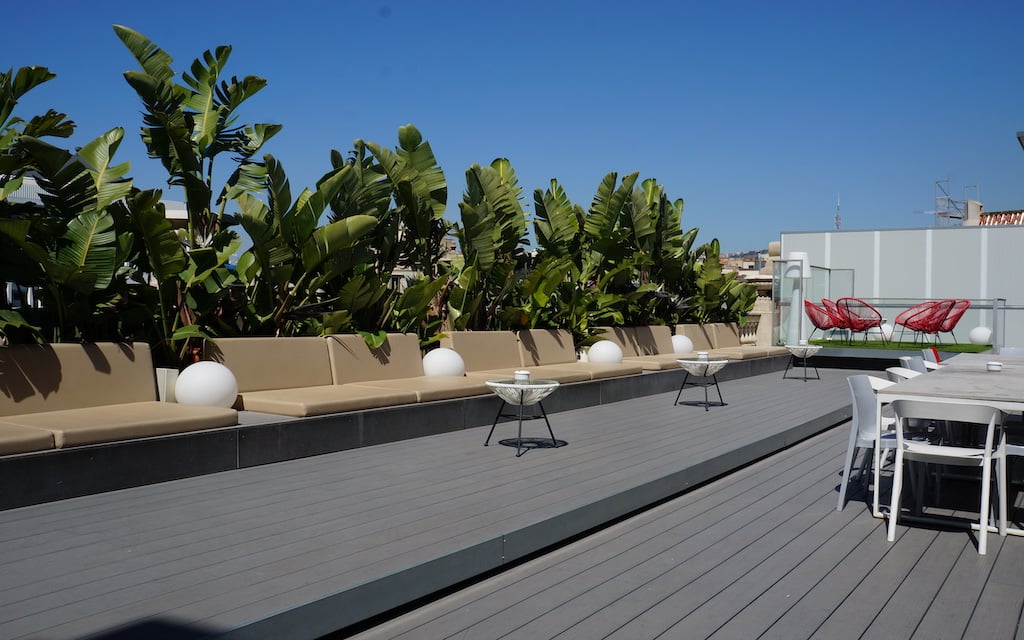 We're not robots, sometimes we need a change of scenery to give ourselves a little boost when working throughout the day. What better way than a private rooftop terrace? Comfy seats, artificial grass as well as a great view all along Passeig de Gracia makes our terrace an awesome place either to have lunch, meetings or just sit and get some work done in the fresh air.
4. BBQ
Ok this one ties into the terrace but we think it's pretty cool. Four times a year we get together at the end of the quarter to celebrate the teams success. We are also veggie-friendly and plug in the stereo to enjoy some music.
5. Agile methodology
The smaller sub-teams such as account managers and developers use this methodology in order to prioritise tasks and optimise performance. It's also a great way to share any important developments in our area of expertise and give visibility to the rest of the team. We believe in constant improvement and continuous delivery which is accomplished when the tasks and priorities are well-defined.
6. Dog friendly office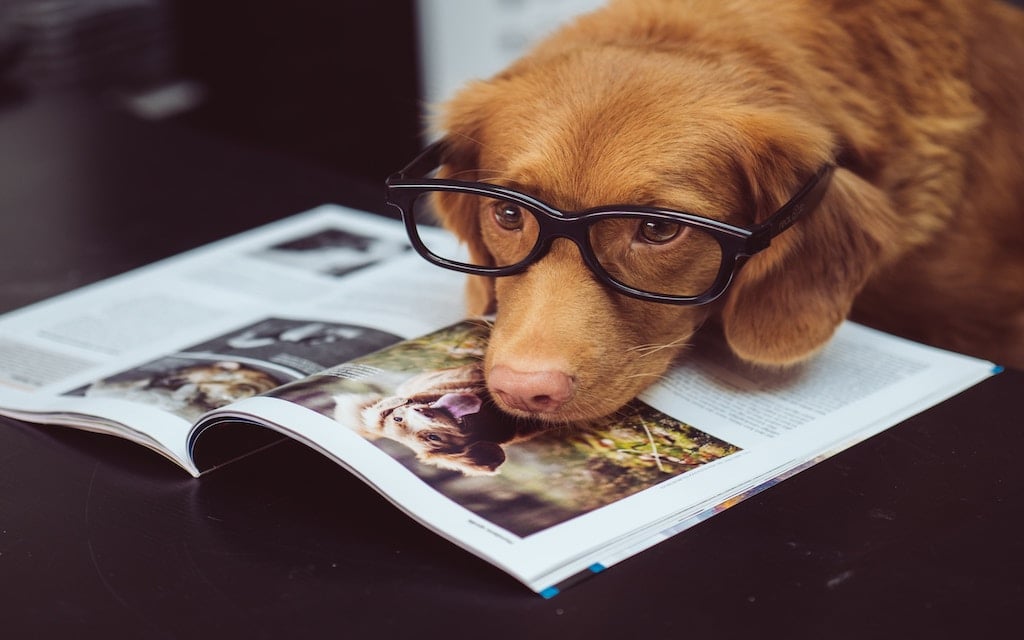 We have a large office on Passeig de Gracia with an awesome terrace, so it's a great place to get to know the four-legged family members of our co-workers.
It's well known that petting a dog is scientifically proven to decrease stress, and who doesn't want a less stressful workplace?! Having dogs in the office is also a great way to get people to know each other a little better, it can help us get to know the person behind the job instead of just the tasks they do and 'how was your weekend' superficial conversations. Apart from anything, dogs are just fun to have around!
7. Work Laptop, Mac or Linux when you join
During your onboarding, you will have the option of choosing between a PC, Mac or Linux in order to make you as comfortable as possible at work.
8. Conferences/talks from Facebook & Instagram
Tech is a fast paced industry, and the fact that we're Facebook and Instagram Marketing Partners mean we have access to people and information that others can only dream of! Speakers come to the office to share groundbreaking information to ensure we're at the forefront of advancements in the eCommerce world, which is why we're able to create articles with useful information such as The Ultimate Guide to Visual Commerce and how Instagram Stories Dynamic Ads can sky-rocket your social media sales.
As part of the importance we put on being industry leaders, our team regularly attend talks and conferences all over the world. Just one example is Facebooks F8 2019, the conference for developers that our team recently attended and were treated to a talk by Mark Zuckerberg himself.
9. Fresh fruit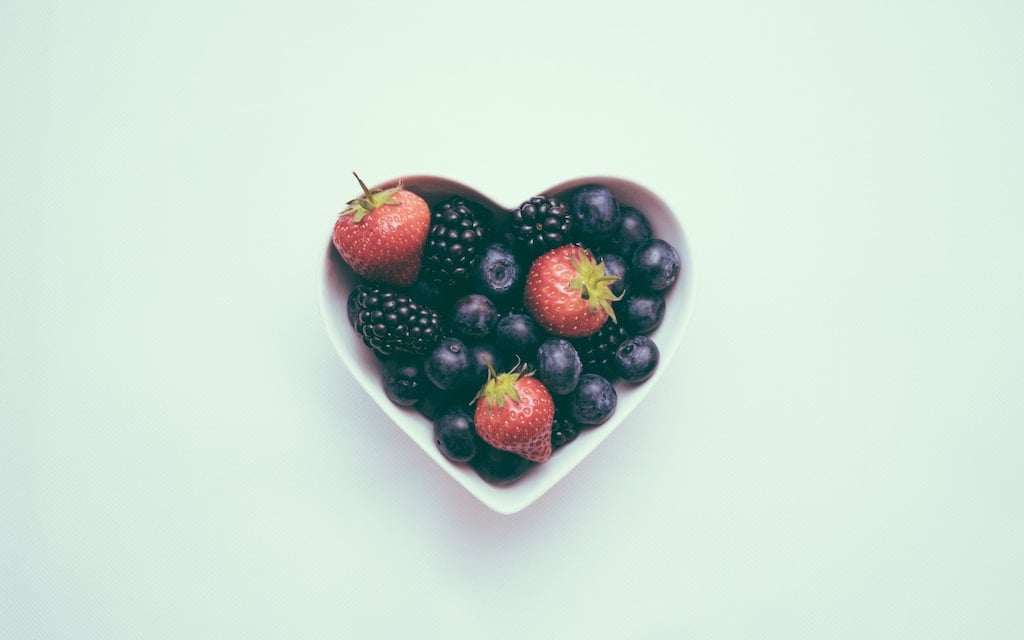 This one is pretty self explanatory, fruit is super healthy and we get a fresh crate delivered twice a week, just make sure you're ready especially if you like strawberries as those in particular never last long!
10. Company sports teams
We have our football team! Our team has members from different departments and plays together once a week under the name CPA. Club Multisport Adsmurai, not Cost per Action as the account managers like to joke. In the Summer we also get together to play some beach volleyball.
11. Multifunctional teams
Instead of the traditional top-down structure of more old fashioned companies, we try to keep things on more of a flat structure giving us agility, with the focus being on improvement and simplicity and not hindered by bureaucracy.
There are way more benefits to working at Adsmurai, just as Barcelona Technology School said about us in a dedicated article, 'walking around the company makes every visitor feel just at home. People are kind and helpful.'
12. Off-site activities
When we can, we try to get the team together to enjoy some social activities, there is no obligation to attend if you're busy or a bit more of an introvert, but everyone is always welcome. We've been go karting, played bubble football and this Summer for example, we will go paddle surfing in the morning before sharing some breakfast and heading to the office.
We spend a lot of our lives at work which is why it's a benefit to get along with coworkers, which is why we look for people fit on a personal level as well as professional. If you're interested to see Adsmurai for yourself and think it could be a good fit, feel free to take a look at our offers page for current vacancies.