Instagram Shopping Checkout, the social network becomes Marketplace
Instagram Shopping Checkout launches in the United States, only for 20 retail brands worldwide.
On March 19, Instagram activated the first accounts with the Shopping Checkout functionality. This allows you to discover and buy products (physical and not services, for now) without leaving the platform. This way, users are spared many clicks in the purchase process, and the most relevant aspect for brands, a probable increase in sales.
It is an authentic "Game changer" for the Retail industry, one of those with more users in Instagram. The social network becomes a new sales channel (marketplace) not only for inspiration. It will compete with the rest of e-Commerce. And even, the new functionality will come to adapt to local markets (currency, prices, catalog ...)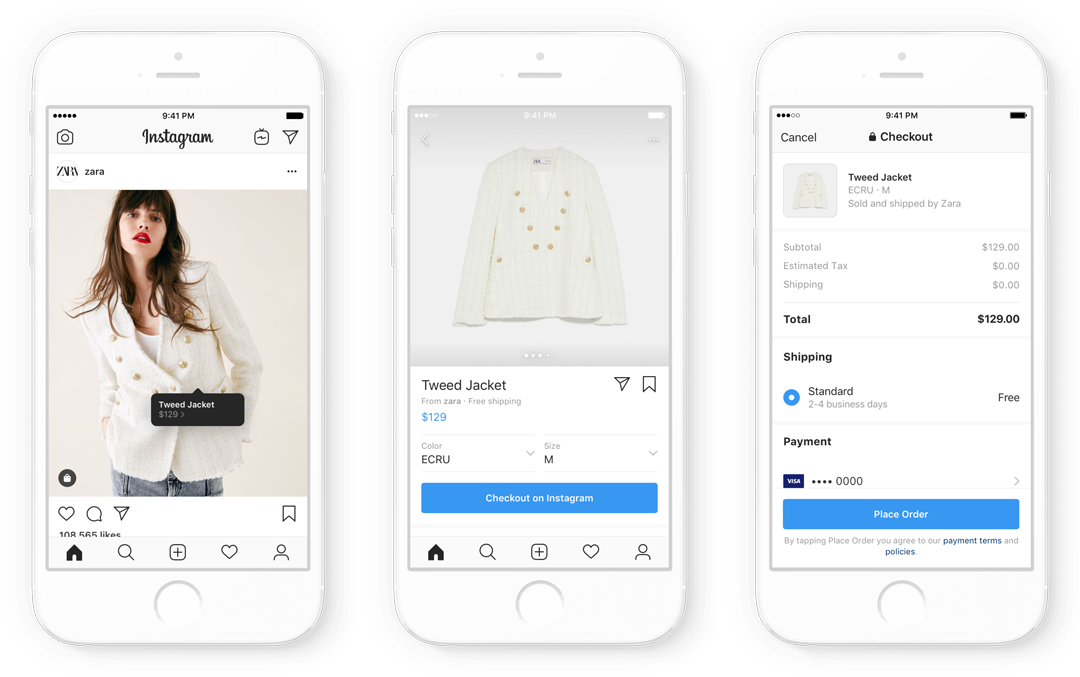 How it works
"I love shopping, and it's not easy on my mobile," said Ashley Yuki, Instagram's product executive in charge of Shopping, in an interview with Recode. "Between jumping from applications like Instagram to a retailer's website, adding a credit card and shipping information, the amount of steps needed to buy something online is too messy", says Yuki.
In an Expansión interview, Marc Elena, CEO of Adsmurai, adds :"To make a purchase at Instagram you had to complete many steps. Exit the application, open a browser and enter a series of data. Improving the user experience will get people to spend more time inside the application."
That is what Instagram hopes to solve with its new payment function. Users will have a credit card and a shipping address stored in the application, which means that purchases will require a few clicks, not a few minutes.
For now, Instagram will keep a small portion of the sale to facilitate the purchase, and has partnered with PayPal to process the payments.
Supporting facts
A relevant fact is that this very 2019, Instagram has reached 1 billion active monthly users (MAU) in addition to the 130 million people who look at the products tagged monthly in the current option "shoppable", some amazing figures that sustain the direction that Instagram has taken in terms of sales.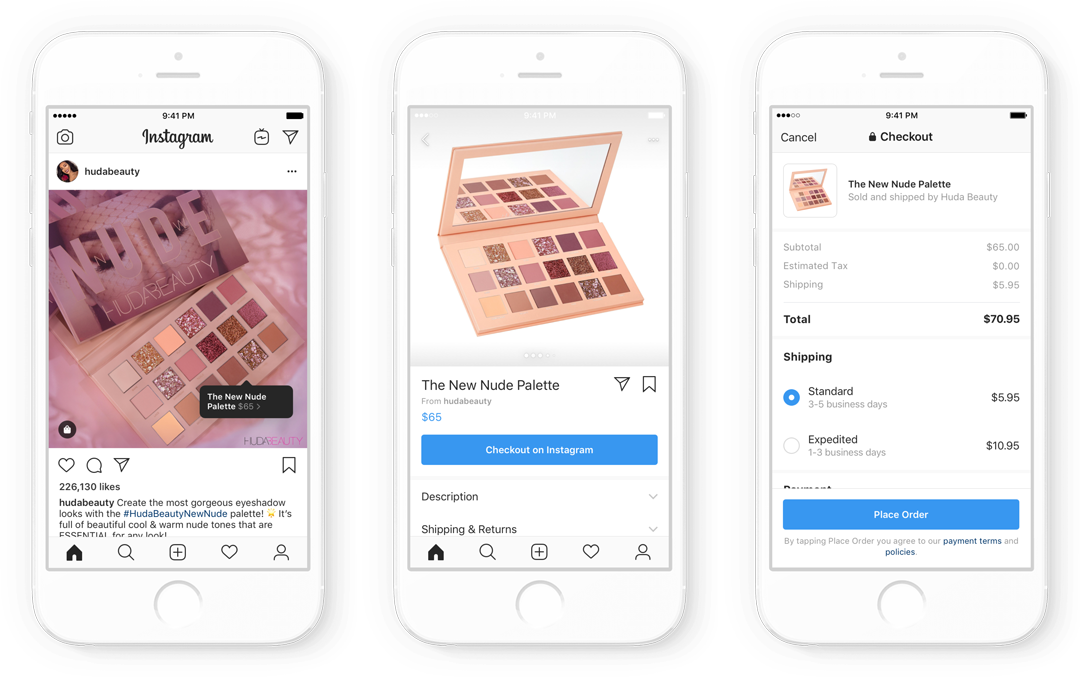 The Verge, among other technological media, talked a few months ago about a possible new application of Instagram exclusively for sales. So far it has not been launched or officially confirmed. It is likely that they have been overlooked due to the difficult task of asking users to download an app just to buy. The result could be frustrating for both users and brands.
Just one year ago, Instagram launched the Instagram shoppable functionality, allowing business accounts to tag products that appeared in their images to facilitate the sales process. A first movement that defined the roadmap that Instagram would follow thereafter.
Are you interested in Instagram Shopping? Contact us to activate it.