New integrations in Adsmurai Marketing Platform
Adsmurai Marketing Platform announces new integrations: Criteo, Pepperjam, AWIN, Bing Ads and FIT ANALYTICS for its tool Feeds.
Your customers are everywhere and so should you.
It has never been so easy to advertise your E-Commerce products everywhere and boost your sales. Feeds of Adsmurai Marketing Platform offers deep-integration to the most successful platforms and removes the pain of advertising in different marketplaces by "automagically" adapting your ads to each one of them.
A few weeks ago we added to our supported Channels: Criteo, Pepperjam, AWIN, Bing Ads and FIT ANALYTICS.
This is the big picture right now: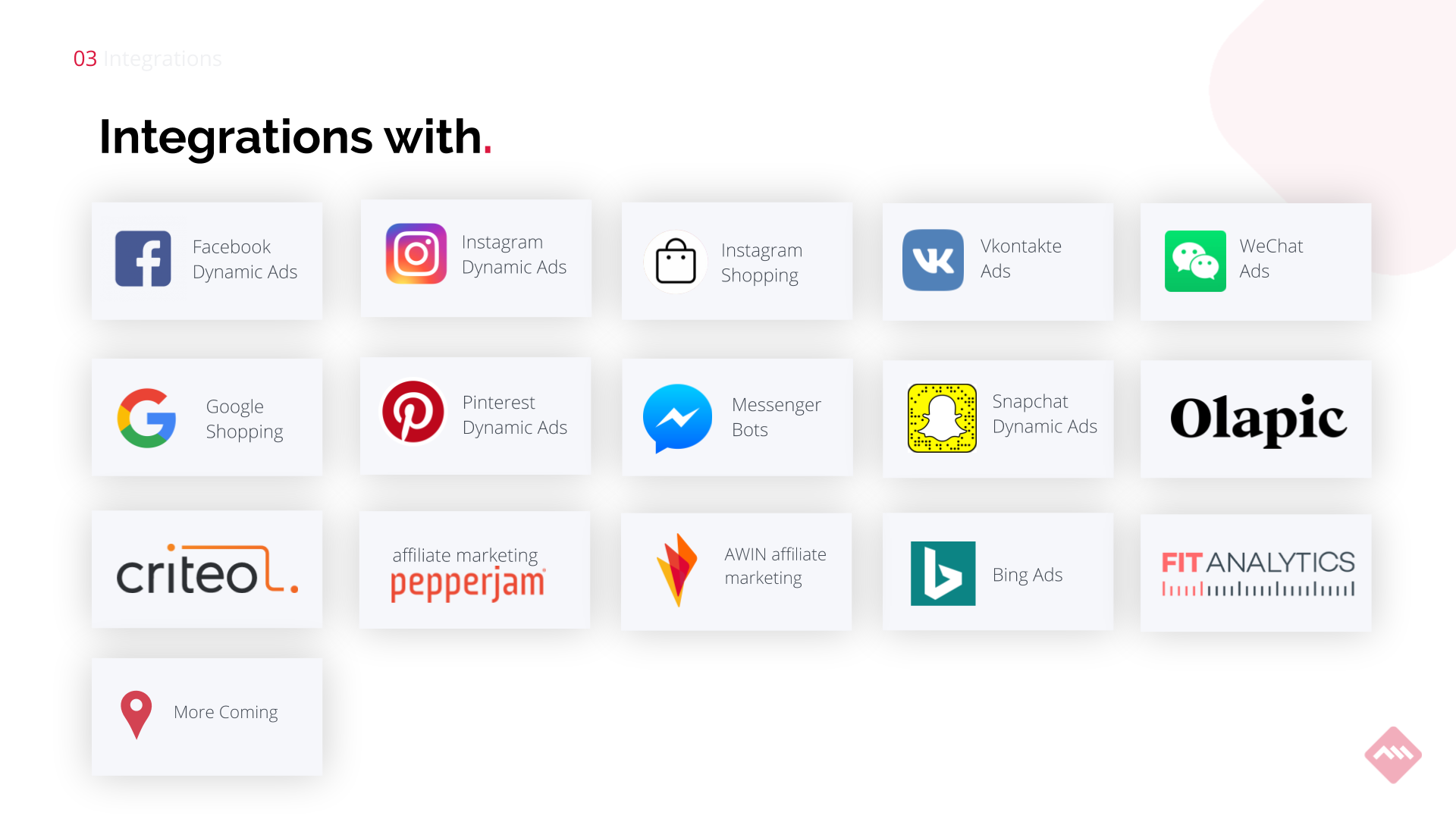 About Feeds of Adsmurai Marketing Platform
Maximizing ROI in advertising requires adapting the catalog and creativities to each channel and target audience.
Feeds automates this process for you, at scale. With appealing designs, tailored and with no effort.
Improve your performance by excluding products with lower conversion, old products in stock, etc

Optimize your feed: Modify your keywords and catalog fields to meet the requirements of each platform, increase your feed scoring and, consequently, your ROAS.

Add information to your catalog: Create new fields based on information you already have in your feed.
Apply specific trackings to the urls dynamically changing for each product and placement.

Adapt your strategy to each target: Use different creativity ad strategies according to the funnel stage.

Fit everywhere: Adapt the images of your catalog to fit the size formats of each placement you're advertising in.

Customize your Ads: Place the information of your products in the ads.

Display multiple images: Create collage ads by using more than one image of your products.
Add your logo or any other image or frame you want.


Adapt your creativities to every new sale.
Always, one step further
And of course we keep working with new features and integrations to empower your performance.
Do you want to know more about our Feed Management solutions? We are here for you!