This month our entrepreneurial and innovative spirit wanted us to leave the office, and contact the sector beyond our borders to learn all that is yet to come in the interactive world and strengthen our relationships abroad. So we've traveled to Austin and Colombia, two intense weeks that make us want to keep working. But let's explain it better.
The trip started in Barcelona and our first destination was none other than Austin, Texas, destiny we are accustomed to hear and see in the movies, and now we were there. We attended the SXSW Interactive (South by Southwest) held from the 11th to the 20th of March and considered the most important international meeting of live music, film and new technologies.
For several fairly intensive days we attended various presentations, called Interactive Keynotes, focused on innovation, marketing, digital advertising, analytics and technology. The congress hall and several hotels were the headquarters of companies around the world who gathered to present their projects. The space also allowed us to meet with our main partners, Facebook and Twitter, during the hours of congress itself, but also outside them. And thanks to ICEX and through the Spain Tech Center, we were able to have our own stand along with 18 other Spanish startups, a space and an opportunity to let us know.
This was our first time at SXSW and will not be the last. It is the ideal place for networking and discover the latest trends. In a sector like technology, advancing so quickly, we must use the meeting to anticipate changes and continue offering our customers a disruptive service and excellence. We end this first stage full of ideas and eager to work to achieve these goals.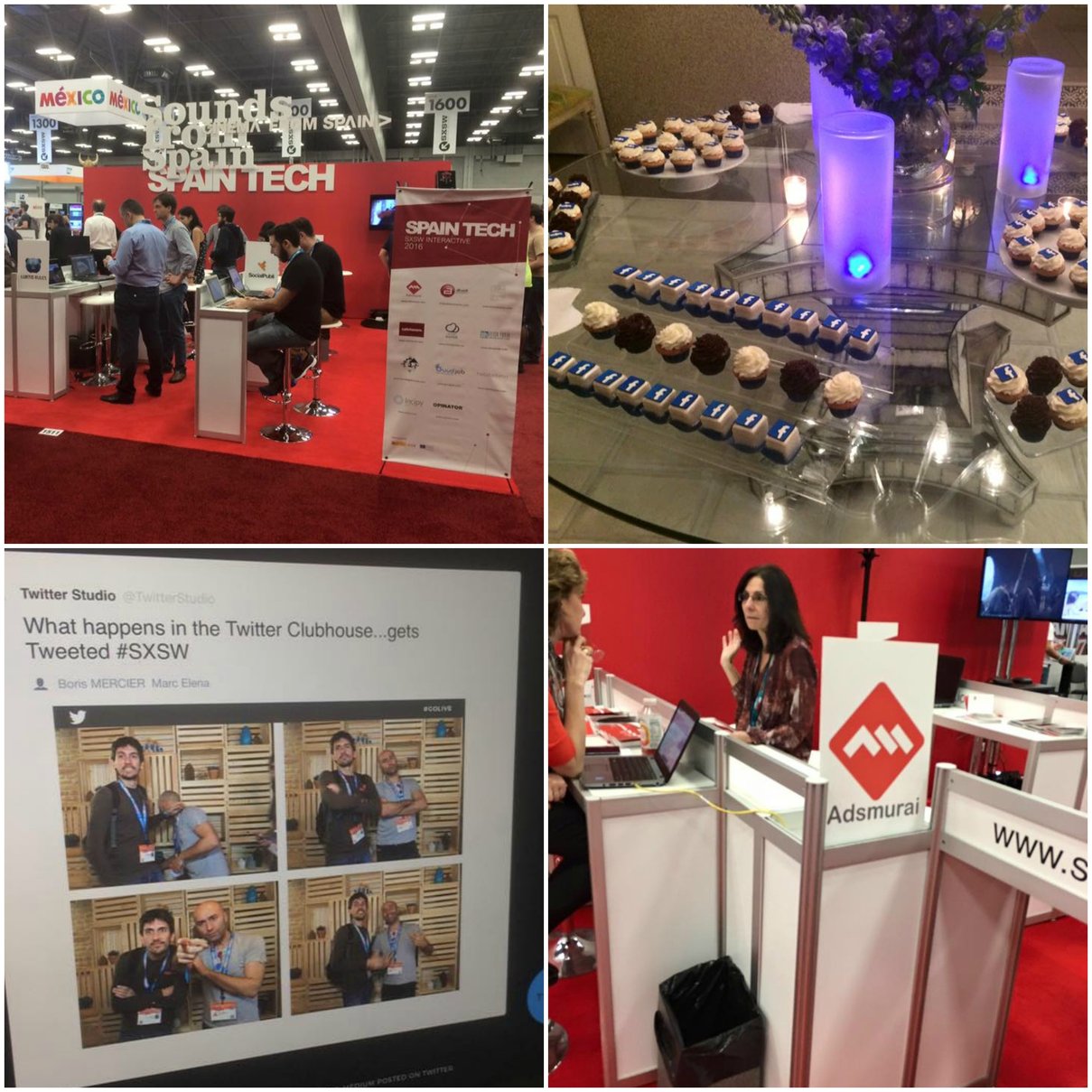 Already in Colombia, we attended the event "From followers to customers: the challenge of companies" that we had the pleasure to co-organize with APD Colombia. #FansOrSales was the hashtag that identified our activity and multiplied it on social networks. A day to share all the views of the key players in digital advertising in Colombia, talking about how companies are managing the transition from followers to clients.
Big companies from Colombia like Aviatur, El Tiempo, BBVA and Telefonica shared the challenges that digital marketing has brought to their organizations. There was agreement that the format change has meant new organizational structures, adapting professional profiles, process modification and creation of indexes for tracking success in line with the new platforms. All this has been translated into an internal and external "evangelization" for companies to assume, value and obtain revenue from the digital marketing as a transformative element in the environment.
We had the pleasure to have there one of the responsible persons of Facebook Colombia, Carolina Pinilla, who introduced that Facebook has become more than just a great and powerful social network; now it is a marketing platform consolidated, effective and able to manage large budgets, massively top brands gradually discover the business potential generated after use.
From Adsmurai, our CEO Marc Elena and our Country Manager in Colombia Javier Castro demonstrated through case studies and success stories that it can not only get valuable conversions, but direct sales from Facebook.
In a hyper-impacted and changing environment, they only succeed brands and organizations that are relevant, inclusive and transparent to users and advertisers. Therefore the effectiveness must be accompanied by ease of use and speed in management and results.