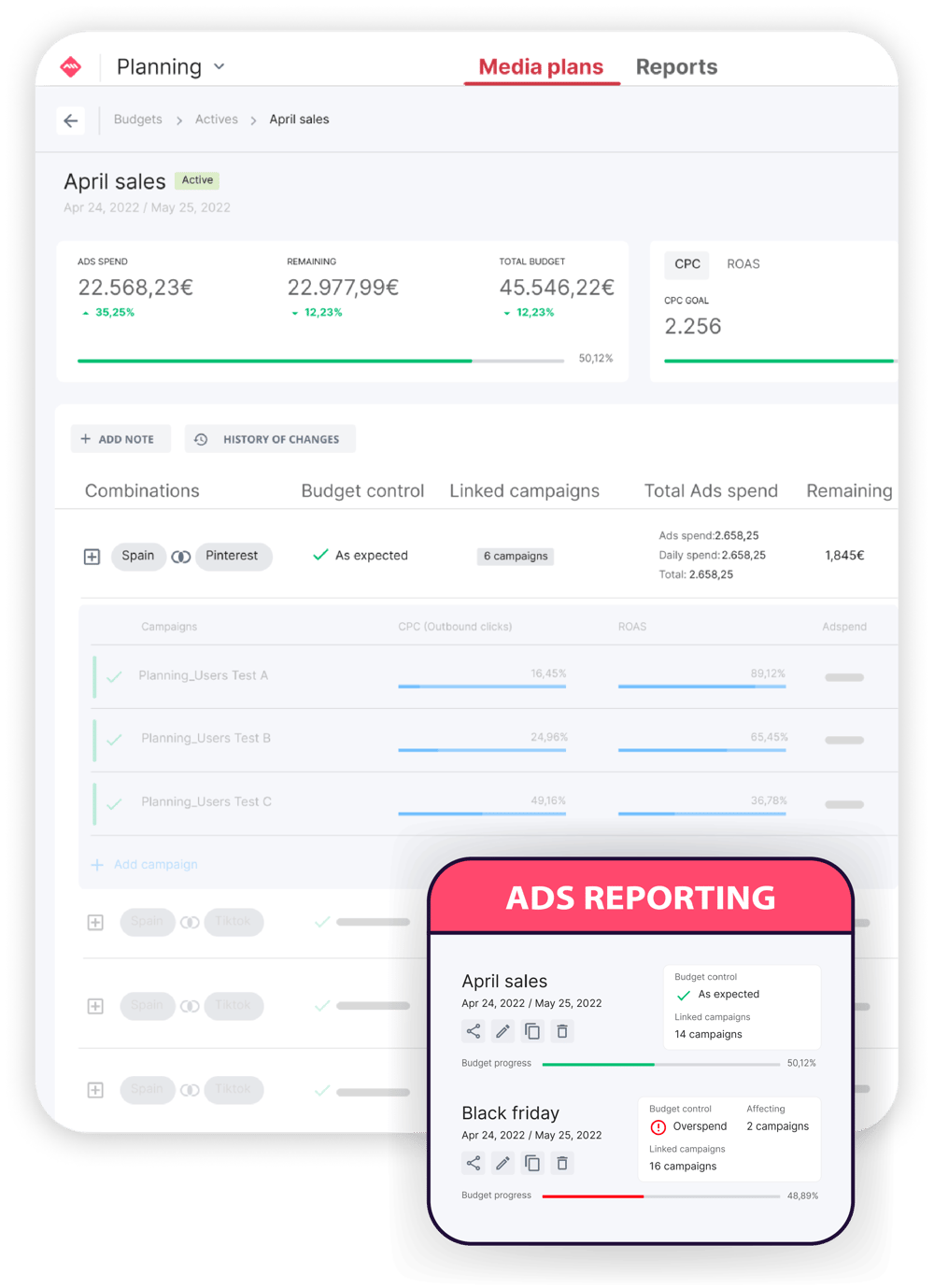 What to expect when working with Planning
Control your campaign budget
Avoid overspend by controlling your campaign budgets, and anticipate unexpected deviations from your media plan.
Forget about decentralized data
Save time by comparing, grouping, and analyzing the performance of all your campaigns and ads in just one place.
Optimize your campaign performance easily
Make better decisions by taking advantage of your campaign data to plan compelling advertising campaigns.
Plan and track all your campaigns
CREATE MEDIA PLANS
Design multi-platform strategies
Outline your goals, target, and advertising channels in a media plan, and distribute your campaign budget to achieve maximum benefit on your multi-platform strategies.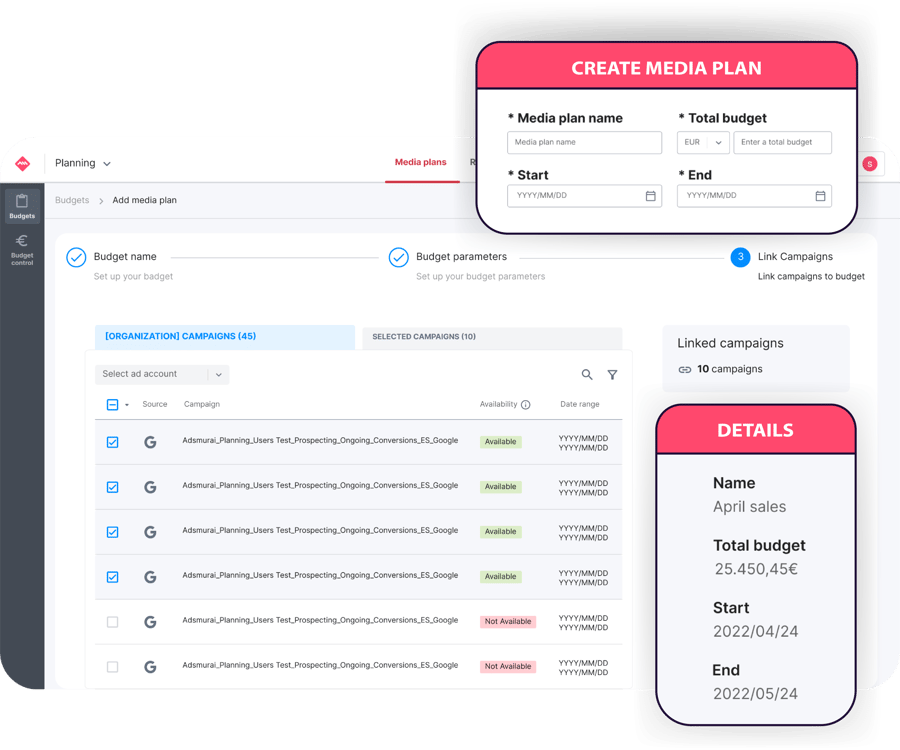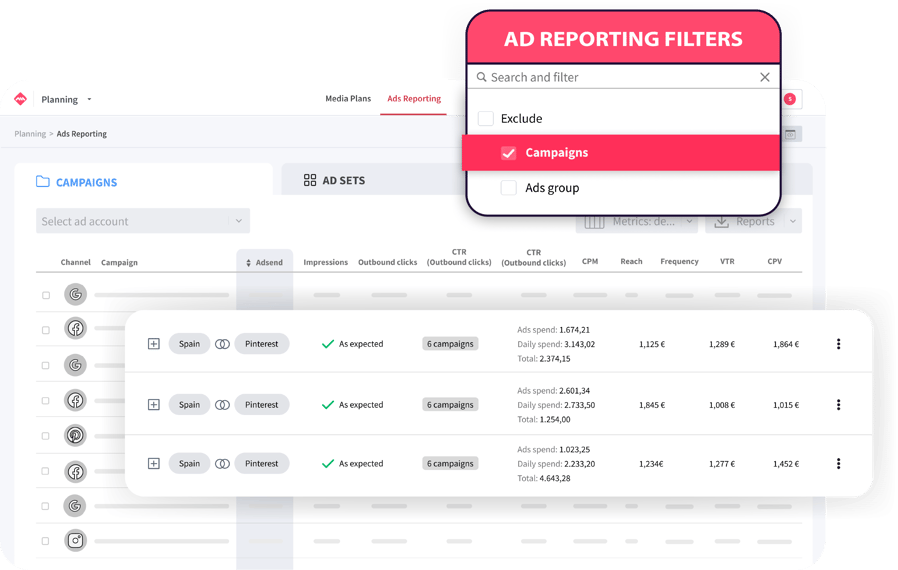 MULTI-PLATFORM MONITORING
Track your campaigns on all platforms
Connect your ad accounts and easily view which platforms you are advertising on, and the performance of your campaigns.
PERFORMANCE VISUALIZATION
Control your spending and KPIs in real-time
Define your campaign's key metrics, make cross-platform analysis, and draw conclusions based on your results.
Analyze, synchronize and control your data

Create custom reports
Easily understand your business results with highly visual and custom reports: include your main metrics, channels, target audiences, and data sources.

Synchronize Google Analytics data
Add Google Analytics data to your reports and compare the purchases attributed to each of the channels.

Gain insights with pivot tables
Add granularity to your campaign data based on your campaign name, line of business, country, objective, platform, and audience type.

Control your budget
Track automatically the ad spend and acquire relevant information on your campaign progress or any deviation according to your media plan.

Anomaly detection
Receive early alerts whenever the system detects an anomaly in crucial metrics and solve issues before they impact budget and campaign performance.

Historical data access
Store and keep track of all your company's campaign performance data.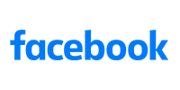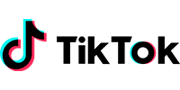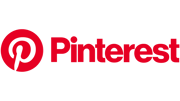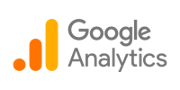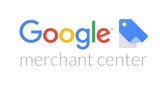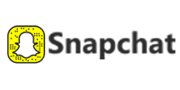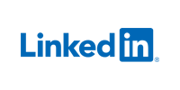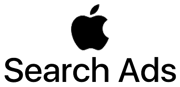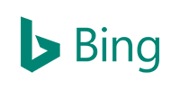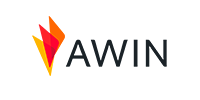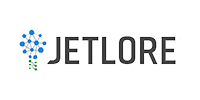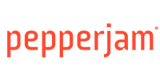 It is an intuitive and easy to use tool. It helps me to consult data quickly, filtering by campaigns and seeing in the same line all the data I need. As an improvement I would say that when new campaigns are created, it takes a little time to display data, if it were done automatically, it would be better.
Community & Social Media Manager at Alsa
Subscribe to the newsletter
Enjoy every month the latest news in the sector