Deliver your brand on every channel with on-brand assets
Creative assets adapted to multiple formats
In a world where the digital landscape is in constant flux, your brand has to uphold a consistent visual presence across diverse channels.
We take your original graphics such as social media posts, website banners and email newsletters, and adapt them to effortlessly fit each platform's unique canvas.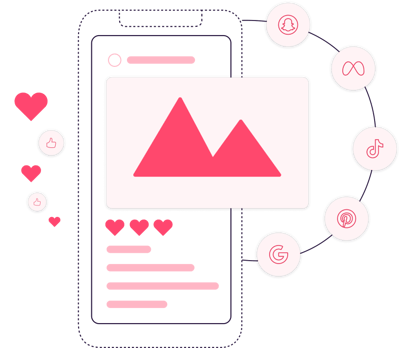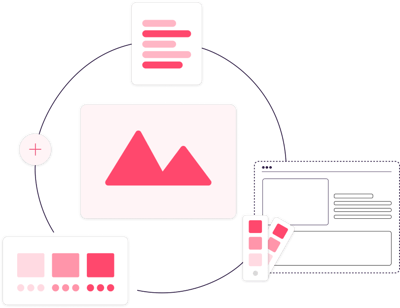 On-brand assets aligned with your brand
We go beyond the surface, delving deep into the intricacies that make your brand truly remarkable.
Every adaptation is perfectly aligned with your brand guidelines, ensuring that your visual identity remains strong and consistent across all channels.
Unified visual language across every touchpoint
Our expert team takes care of the intricate technicalities, allowing you to focus on what you do best – driving your brand forward.
We understand that consistency is key in building a strong brand presence, and our service enables you to maintain a unified visual language across all your digital touchpoints.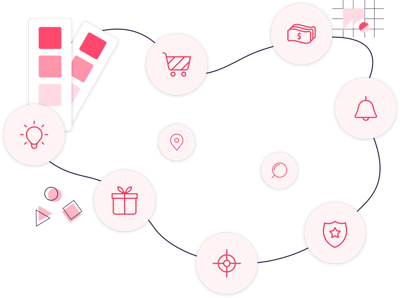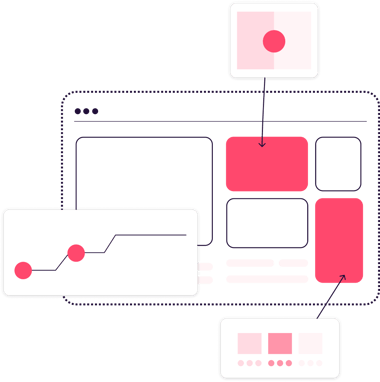 Showcase your brand identity everywhere
Increase brand recognition and enhance engagement thorugh on-brand digital creatives that showcase your brand identity.
Each of our creative pieces serves as a window into your brand, narrating a powerful story that leaves a lasting impression on your target audience.
Build your brand from the ground up
If you don't have a brand identity, our team is fully prepared to create it for you. We stand ready to craft every aspect that defines you – values, tones, territories, and even a compelling manifesto.
We'll craft a brand story that leaves a lasting impression, reflecting your essence in every pixel, every word, and every emotion.