Winners of Banco Sabadell's BStartup
We are so happy to announce that we are one of the 5 winners of Banco Sabadell's BStartup program.
BStartup is an initiative from Banco Sabadell to support innovative technological companies and help them develop their projects with a great guarantee of success in a program of sponsorship and open and collaborative innovation.
In their 4th edition, 404 companies submited their candidacy. From all of them, the organization has chosen their 5 finalists, in order to start collaborating from now on.
The winner companies were:
- Wazypark, an application to search places to park in the cities
- Agricolum, an application tomanage and control your holding
- Fruitbull, an application that lets you know the fruits and vegetables' price in real time
- Lead Ratings, a software that predicts the probability that a customer buys.
- Adsmurai, just in case you still don't know us, a platform that manages advertising in social media.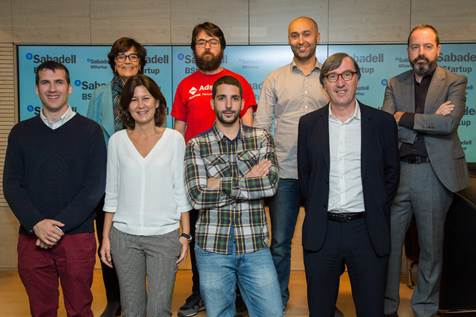 We want to congratulate our winner mates and the 404 companies in total that have been part of the BStartup project. On our part, we will keep working in order to grow and offer the best services to our customers.
If you want to know more about the project and what happened today, you will also find us here.