Digital consultancy to grow your business
Our team of consultants brings knowledge, experience, and fresh perspectives to the table, analyzing your company's situation and helping you formulate, refine or execute your strategic plans.
Consultancy for brand definition
We help you articulate your company's core values, mission, and vision; and assist in identifying and understanding the target audience's preferences and behaviors.
Once guidelines are established, we assist in maintaining a consistent brand image across different interactions.
Also, we offer support during implementation, helping you roll out the new brand elements and strategies effectively. Our goal is to establish a coherent brand that resonates with your audience and sets you apart from competitors.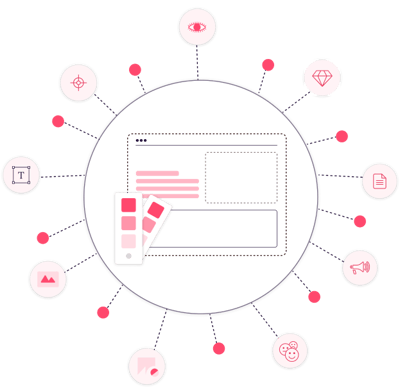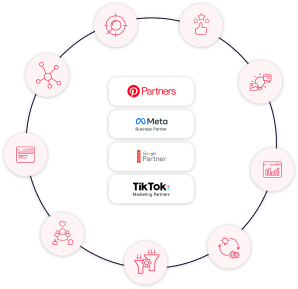 Consultancy for digital strategy
We assist in assessing the company's current digital capabilities and defining a roadmap for digital transformation.
We use benchmarks to help identify the most relevant digital channels for your company's target audience, develop digital strategies to achieve your business goals, enhance customer experiences, and help your brand stay competitive in a rapidly evolving digital landscape.
They helped us to discover the power of social networks, to concentrate efforts, to use the language necessary to be heard, in short, they showed us the way and helped us in the first steps.
David Puig, Tourism Promotion at Vilafranca del Penedès City Council
Feeling accompanied by professionals with extensive experience in the digital world like them makes you face your business goals with peace of mind and gives you the strength to keep dreaming.
Marta Franco, Content and Social Channels Manager at TMB Barcelona Metropolitan Transport
Their training and support provides us with the necessary criteria to continue advancing in communication with the new digital tools. We now have the peace of mind that our strategy incorporates the latest innovations and that we make good use of them.
Aurora Masip, Communications Director at Banc de Sang i Teixits