[eBook] Social Media Cheat Sheet 2022
Nowadays there are a lot of platform to choose when setting your Paid Media strategy. The selection process is the main challenge for digital marketers as the choice depends on a huge variety of factors. Take a look to our 2022 Social Media Cheat Sheet for an overview to guide the planning process for your paid media strategy.
What will you find in this ebook?
Learn to pick the right platform, for the right audience & the right objective with an introduction to Facebook, Instagram, Pinterest, Google, TikTok, Snapchat, YouTube, Twitch, Linkedin and Twitter.

Overview of all platforms including objectives, inversion, target, active users, KPIs...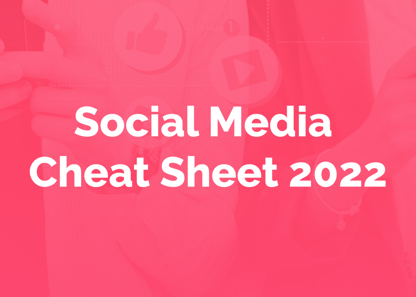 Plan your 2022 Paid Media Strategy
Download a full cheat sheet about Social Media and get your ads ready for 2022.