Why migrate from Universal Analytics to GA4?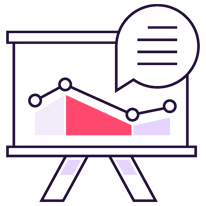 Collect your historical data
Universal Analytics will stop processing data in 2023 and to have a year-on-year data history, you need to start a new data history as soon as possible.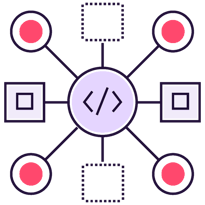 Measure by events
A user will not re-trigger several hits in the same session anymore.

With GA4 you can create more accurate reports and better understand your users' behavior by measuring by events.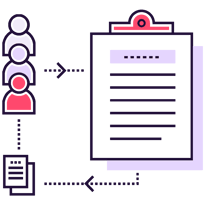 Control your data with greater privacy
Adapt to current and future privacy regulations easily with Google Analytics 4 privacy controls.
We evaluate your current UA configuration
We analyze and audit your current configuration in Universal Analytics, and propose recommendations to optimize the tracking of your website in Google Analytics 4.
We set up your new GA4 account
We set up the new GA4 property and everything you need (data sources, events, audiences, etc.) so you can start using GA4 right away.
Once everything is set up, we guide you through the platform to show you the main changes compared to Universal Analytics, so you can start using GA4 with confidence and agility.
Still hesitating? Some advantages of GA4

Measure on multiple platforms
Google Analytics 4 integrates with Firebase, allowing you to track the same event across multiple platforms and better attribute conversions.

More segmentation options
Unlike Universal Analyics, you can now create event-based segments and use them for your marketing campaigns.

More precise attribution
GA4 goes beyond Last Click: it now takes into account all user clicks until they complete a conversion.

Advanced analytics and reporting
With GA4 you have free access to tools that were previously only available to GA360 users.

Integration with BigQuery
Process your data quickly and run large-scale analysis thanks to BigQuery integration.

Unsampled data
Data sampling has been eliminated in GA4: you can collect unlimited data and ensure that you make your decisions with reliable information.
With Adsmurai we share a passion for innovation and constant improvement. We are the same team, working hand in hand for the same goals, adapting and conquering any challenge we set ourselves.
- Marta Cubiñá, Advertising Department at Mango