Optimize your campaigns in real-time with programmatic advertising
Budget allocation for scalable results

Our strong partnerships help us to connect your brand with a curated list of well known and reliable publishers, assuring real content made for real humans, adding real value in our performance outcomes! We don't run campaigns in MFA webs.
Real-time optimizations to drive ROI

Through dynamic bidding strategies to optimize your ad spend such as real-time bidding and custom algorithm optimization, we adjust bids based on factors such as ad placement and competition to maximize your ROI.



Join businesses like yours taking control with us of their programmatic advertising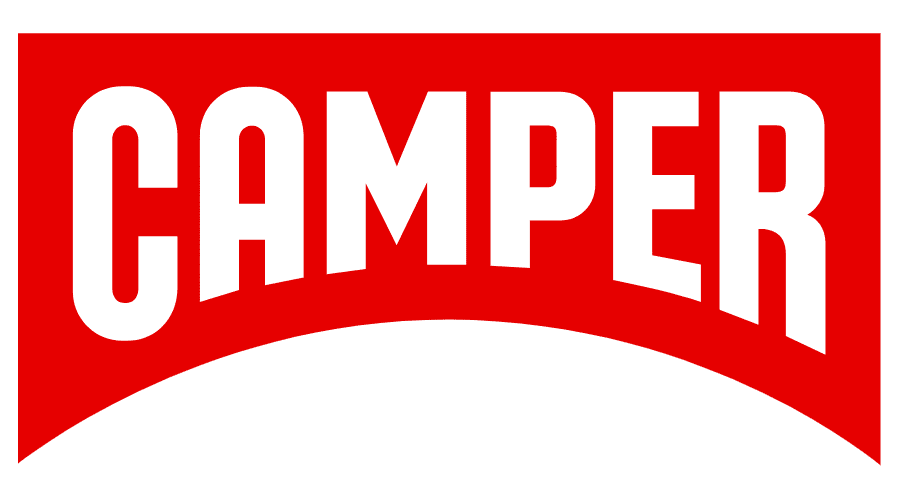 Maximizing campaign impact with programmatic advertising strategies
Programmatic advertising to enhance campaigns
Programmatic advertising is part of the future of digital marketing, and we are at the forefront of this dynamic landscape.
By leveraging advanced algorithms, real-time data, and automated processes, we optimize your advertising campaigns for maximum impact and efficiency.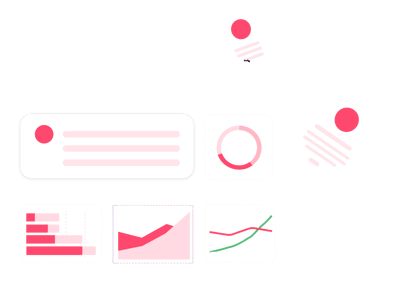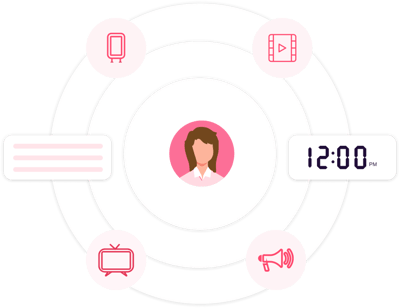 Precision targeting across multiple platforms
With our strong connections to major programmatic advertising platforms, we tap into a wide array of curated advertising inventory.
This enables us to precisely target your ideal audience across various digital channels with safety and brand suitability, reaching them with the right message at the right moment.
Connect with your ideal customers in real-time
By analyzing various data points such as demographics, interests, browsing behavior, and more, we create audience segments that align perfectly with your campaign goals.
This ensures that your ads are seen by the right people, at the right time, and in the right context.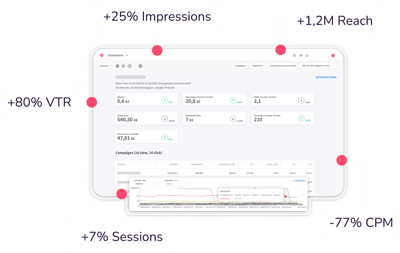 Comprehensive insights at your fingertips
Measuring the success of your programmatic campaigns is crucial. Our robust analytics tools provide comprehensive insights into campaign performance, allowing you to make informed decisions and drive future strategies.
We track and analyze key metrics, such as impressions, conversions, cost per acquisition, and more, to provide you with actionable insights.
How we will

work together
Understanding your brand

We kick off the process by diving deep into understanding your business goals, target audience, and marketing objectives that will help us identify the most effective programmatic advertising strategies tailored to your needs.




Audience profiling and targeting

Through audience research about key demographics, behaviors, interests, and online habits of your target audience we develop targeting strategies to reach your ideal customer across multiple digital platforms.




Creative development

Whether it's display ads, video ads, or interactive formats, we create visually stunning and engaging creatives that stand out in the digital landscape and deliver a cohesive and impactful message that drives results.



Campaign setup

After seamless integrating with ad exchanges and demand-side platforms (DSPs), we configure campaign settings, including budget allocation, bidding strategies, creatives and ad placements.




Real-time optimization

Once your campaign is live, we closely monitor its performance in real time. We keep an eye on key metrics to make real-time adjustments, optimizing targeting, bidding strategies, and ad placements to maximize impact and efficiency.

Performance analysis

Data tells a story, and our performance analysis process helps uncover that story. By analyzing trends, patterns, and user behavior, we identify opportunities to enhance targeting, optimize ad placements, and refine bidding strategies to improve campaign performance.
You are in good hands
We work with the main programmatic advertising platforms in the industry

Digital experts
Your programmatic campaigns are in good hands. Our team compose by high skilled digital marketers and seasoned ad tech veterans will overcome any challenge and provide you with strategic guidance to enhance every aspect of your campaigns.

Backed up by proprietary technology
Our proprietary technology, Adsmurai Marketing Platform, serves as the backbone of our operations, enabling us to execute highly targeted and efficient ad campaigns for our clients.