Transform your business with clear digital strategies
We assess your current digital capabilities and create comprehensive plans to enhance your business digital efficiency, innovation, and competitiveness, setting the foundation for your digital success.
Digital Analytics and Tracking Strategy
We design tailored tracking and analytics frameworks that align with your business objectives.
By setting up data collection mechanisms across various digital platforms and advanced analytics techniques, we create strategies that help you analyze data to identify trends, patterns, and correlations, and gain insights that help you guide proactive decision-making and assess the impact of digital initiatives.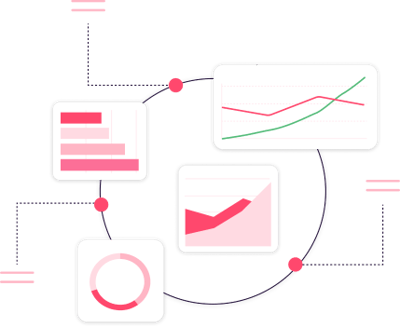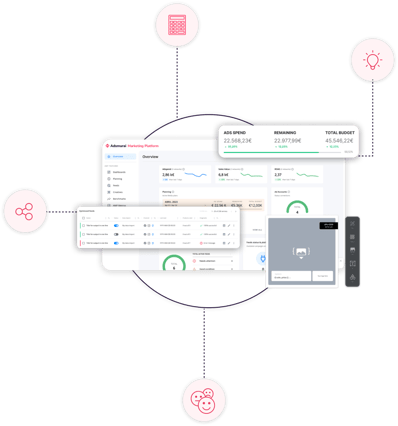 Paid Media Strategy
Maximizing your ROAS is our priority. Leveraging our expertise in a variety of paid media platforms, we'll recommend the most suitable channels and assist you in strategically allocating your budget across them.
While your team manages the implementation, we'll provide valuable insights on monitoring campaign performance. Our experts will guide you in interpreting key metrics and making informed optimization decisions.
Social Media Strategy
Whether it's brand awareness, community engagement, lead generation, or thought leadership, your goals will guide our approach.
Leveraging our expertise, we'll recommend the most suitable social media platforms for your brand, outlining a variety of content types, content calendar, community engagement strategy and reporting framework, guiding you on how to identify audiences and create tailored content strategies to foster meaningful interactions, respond to comments, and cultivate a loyal online community.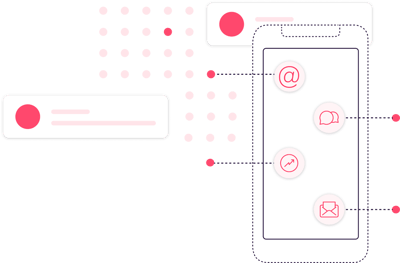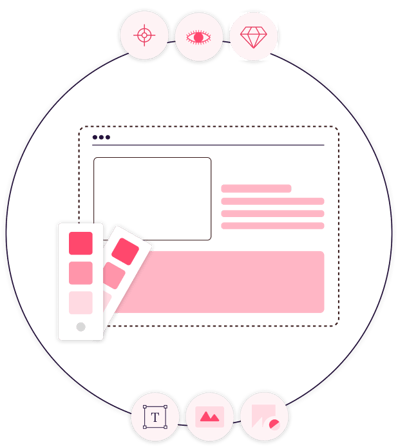 Brand Identity Strategy
Are you authoritative, playful, sophisticated, or innovative? We help you shape your brand, from name and logo to personality traits and voice. Once we have crafted this unified identity, our team will create brand guidelines that outline the proper usage of your brand elements, ensuring consistency and preventing brand dilution.
As you integrate your new brand identity in your business operations, we will help you ensure a successful brand launch and an impactful brand presence that resonates with your audience on every channel.
They have allowed us to achieve established objectives in social networks, which are complicated if there is not an involved and dedicated team behind, capable of adapting the online strategy day by day. A real challenge! Always with enthusiasm and motivation for the work they do. A great partner for an agency like ours.
Raquel Margelí, Account Director at Geté Comunicación
Complete peace of mind, continuous learning and constant improvement is what their support brings us in the particularity of our social networks as a listed pharmaceutical company.
Inma Santa-Pau, Head of Communication and Investor Relations at Laboratorios Reig-Jofre
They are not just an external service, they are a partner that understands our corporate purpose and transfers it from their experience and domain to new channels and new audiences. We owe them an important part of our growth in the world of social media.
Xavier Ribera, Head of Communications, Govern Affairs and Sustainability at BASF Spain