- Case Study -
Bancolombia
Bringing together new business in pandemics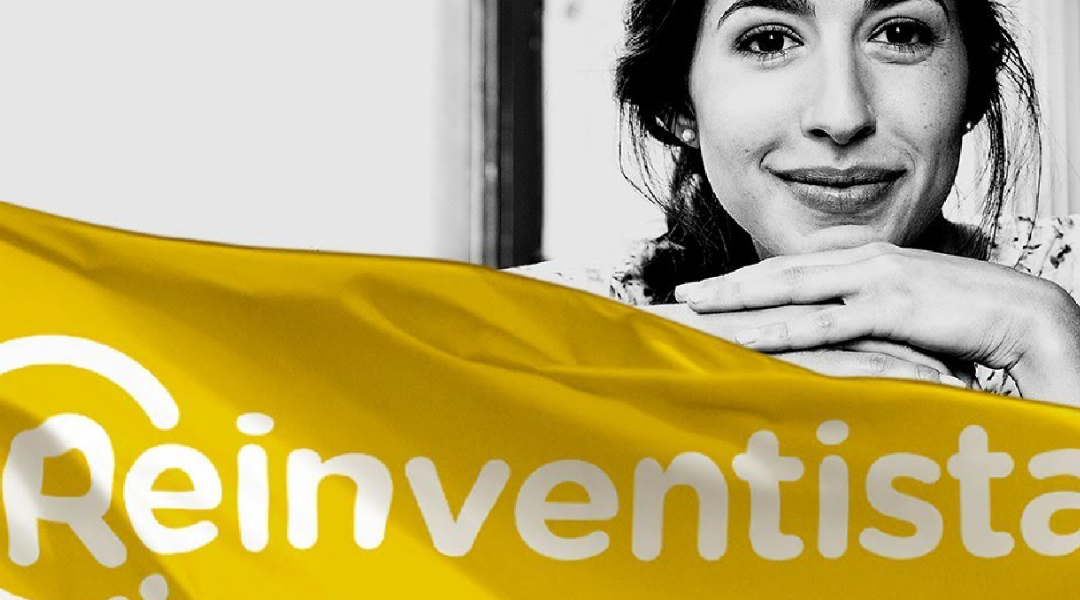 Overview
We participated in the launch of the "Reinventists" campaign.
We are talking about Bancolombia, one of the most recognised banks in Latin America and the financial group with the most customers in Colombia. With the will to go beyond their own objectives and help the country during the pandemic, they launched the campaign "Reinventistas'. In this campaign, customers affected by the Covid-19 crisis received help and advice to reinvent themselves with new business ideas.

We managed to reduce the production time of pieces for the Reinventistas de Colombia campaign by 50% while supporting more than 120 companies in Colombia.
0

%

Price decrease on CPM vs without Feeds
0

%

Price decrease on CPC vs without Feeds
0

%

Increased sales of participants vs. previous campaign
CHALLENGE
Look&Feel
It was an atypical case because the products catalogue for Bancolombia was the branding images of its clients "Reiventistas". The objective was to homogenize these images with a similar look&feel, minimize design creation time and ensure traffic to the website in their DBA campaigns.
SOLUTION
Feeds by Adsmurai
One of Adsmurai's creative solutions was to create and apply an ad overlay and use Feeds to automate this process during the July to September campaign. This allowed the user to relate each of the 108 new companies with Bancolombia through the design. In terms of results, an average CPC of $0.06 was achieved, supporting over 120 companies in Colombia with an impact of over 54 million impressions.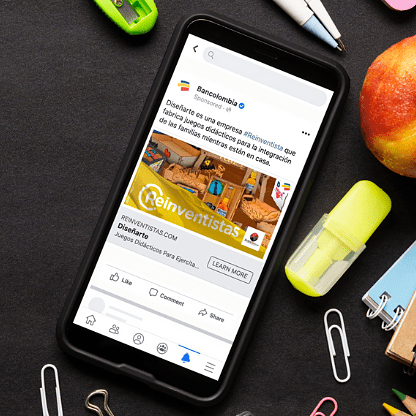 Thanks to technological solutions for the pieces' dynamisation and Adsmurai team we managed to reduce production time by 50% while we improved our traffic results and we support more than 120 companies in Colombia giving them more visualization
Head of Performance Digital Regional en Bancolombia