- Case Study -
Stradivarius
Increasing engagement on Pinterest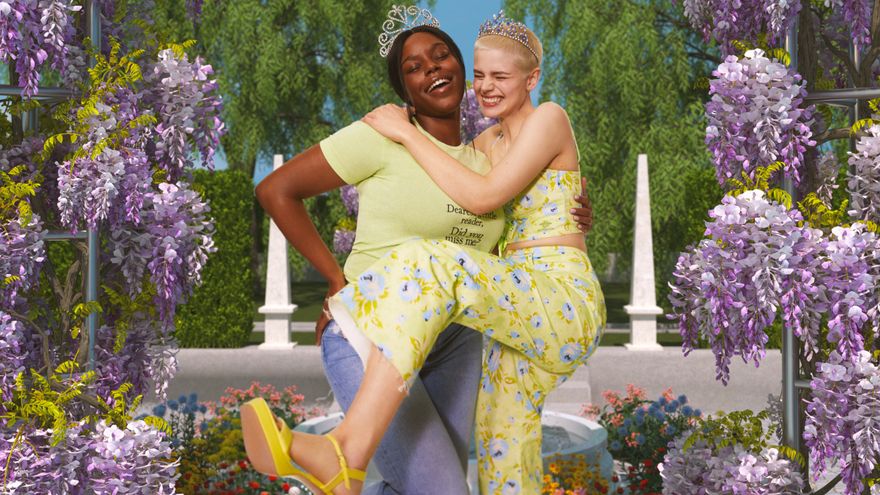 Overview
Alignment of moments, specific creative and audience segmentation to promote the new Los Bridgerton x Stradivarius collection
Stradivarius, Spanish fashion brand, launched in spring the Bridgerton x Stradivarius collection, garments inspired by the trends of the English regency era under the message "If Daphne, Eloise, Penelope and the Sharma sisters were around in 2022, they would have already bought the whole collection, don't you have it yet?

Among the platforms on which to promote the new collection, Stradivarius chose Pinterest. Aligning the timing, the premiere of the series on Netflix, and the interests of its target audience, it got its ads on the platform to increase CTR by 25% and reduce CPC by 17% compared to the rest of the brand's campaigns.
CHALLENGE
Align Pinterest moments with brand objectives
Users are looking for inspiration on Pinterest, looking for ideas: from the outfit for the end of the school year party, to the new decoration of the balcony in summer. That's why trends on Pinterest appear earlier than on other sites. Brands know this and, therefore, align their communication to the trends of the moment on Pinterest. In fact, brands that succeed in doing so have increased their engagement by 45%.

The Bridgertons, Netflix's romantic series inspired by the Regency era, is no less and, as a result, searches related to the new season skyrocketed on the platform between April and May. From how to decorate the house in a period style, to how to organize a bridal shower or a wedding in pure Bridgerton style. In fact, searches for concepts such as "Bridgerton bridal shower ideas" increased 12-fold or the term "Bridgerton wedding" increased by 31%.

Therefore, Adsmurai's Managed Service team together with Stradivarius and Pinterest created a branding campaign with creatives that reflected the style of the new collection to impact Pinners who were looking for concepts related to the series and who were interested in fashion.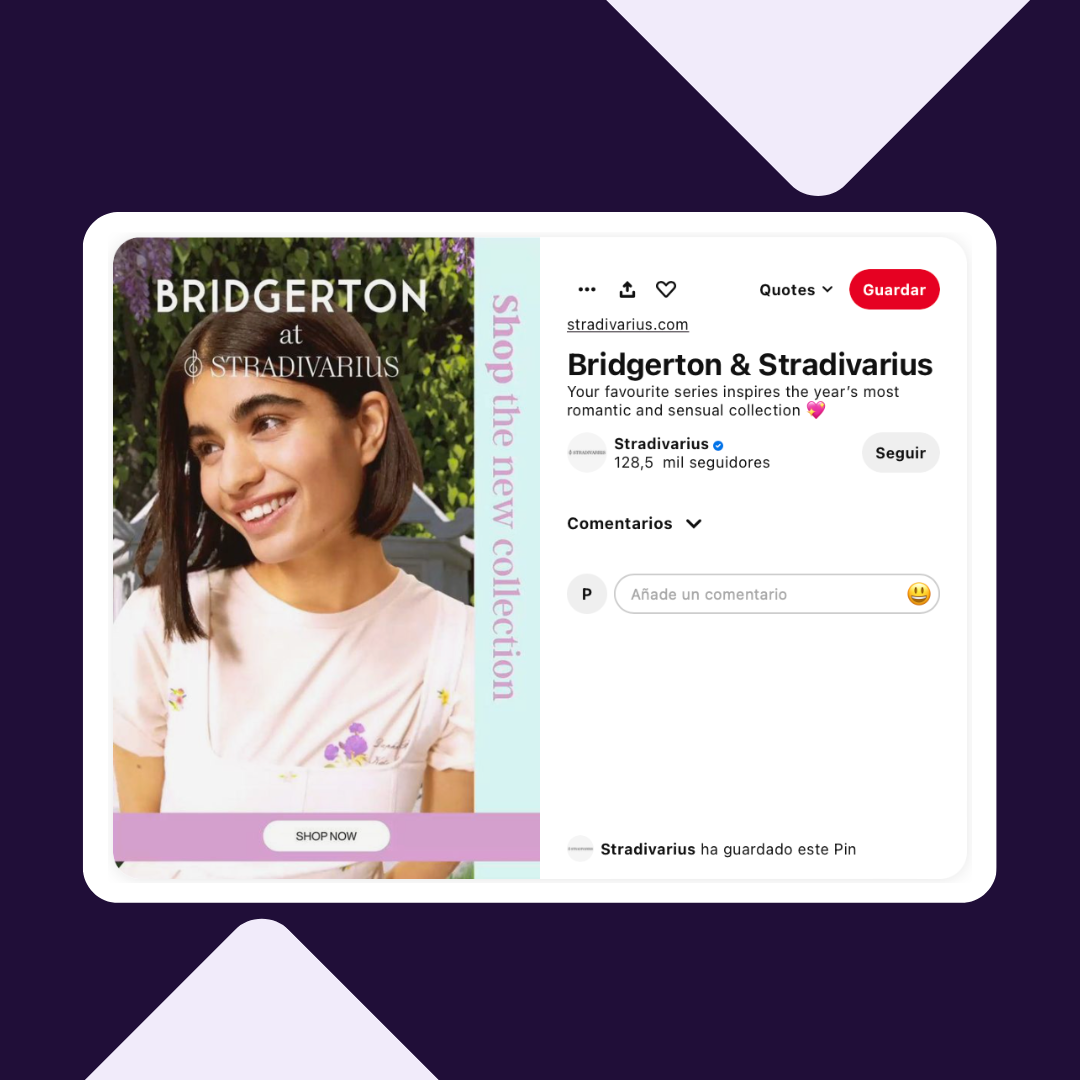 solution
Targeted creative and audience segmentation
The launch of the branding campaigns with specific creative and segmentation to interested audiences led to a 25% increase in CTR for Stradivarius and a 17% reduction in CPC compared to the rest of the brand's campaigns.