Stand out and drive better results with social ad campaigns
Stay ahead with strategic guidance

Instead of navigating the complexities of social media advertising yourself, focus on your core business functions while we maximize the impact of your social ads.
Gain a competitive advantage

Gain a competitive advantage over your competitors. Our expertise and insights help you stay ahead of the curve, outperform your competition, and achieve better results with your social ad campaigns.
Join businesses like yours taking control with us of their social ads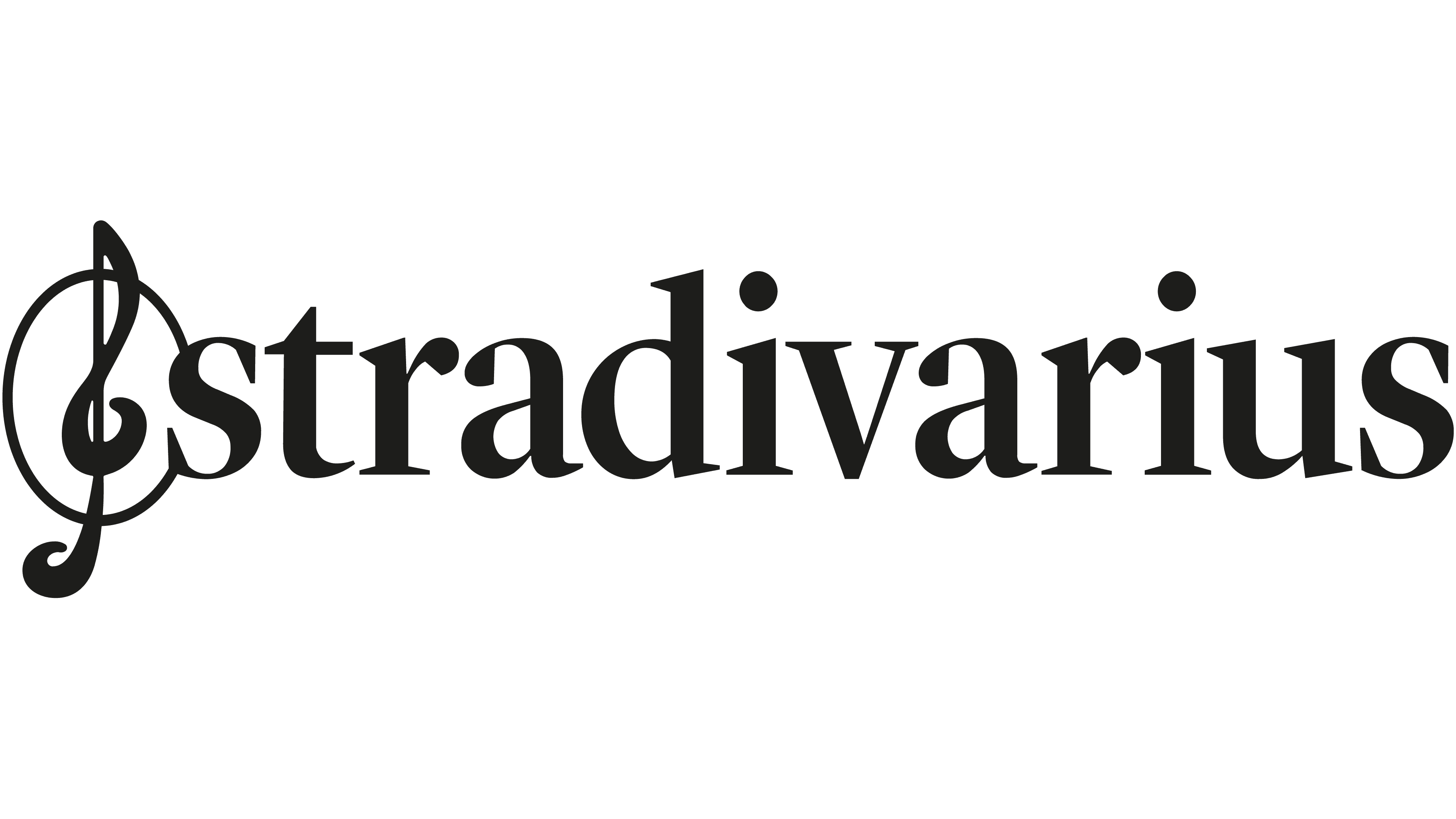 Unleash the power of multi-platform social advertising
Multi-platform social advertising
Don't limit your brand's reach to a single platform - harness the power of multi-platform social advertising.
Our strategic planning and expertise across Meta, TikTok, Twitter, Pinterest, Snapchat and more enable us to create cohesive, impactful campaigns that connect with your target audience wherever they are.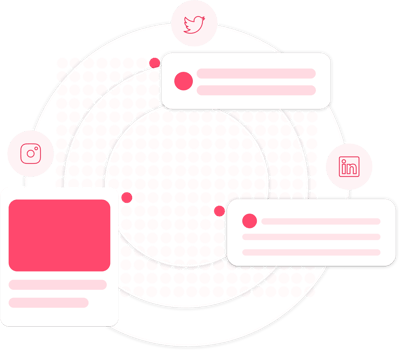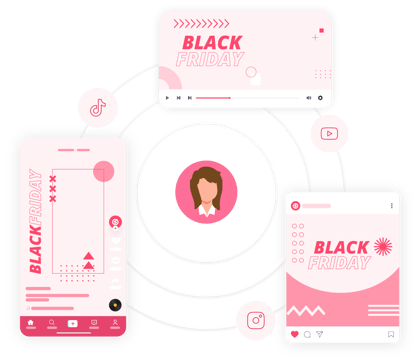 Showcase your brand in every channel
We create visual graphics, images, and captivating illustrations that stand out in the social media feed.
Whether it's designing ad banners or clips for platforms like TikTok and Snapchat to longer-form videos for YouTube or Meta, we showcase your products or services and leave a lasting impact on your target audience.
Driving campaign results together
From bid management and ad scheduling to audience segmentation and more, we'll handle all aspects of your social media advertising strategy.
With our data-driven approach and personalized guidance, we'll help you achieve exceptional results and drive tangible growth.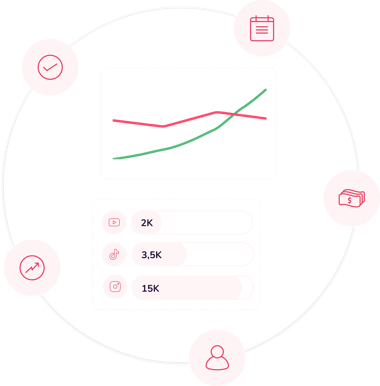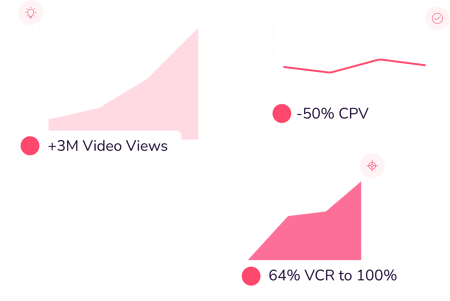 Stay ahead with actionable reporting
We'll keep you informed with regular reports that provide deep insights into your campaign performance, enabling you to make data-driven decisions with confidence.
Our team will leverage these insights to optimize your campaigns, ensuring that you stay ahead of the competition and achieve your advertising goals.
How we will

work together
Understanding your brand

By analyzing of your business goals, target audience, and industry landscape, we will work closely with you to develop a strategy tailored to your unique needs.

Campaign execution

Once the strategy is in place, we will take care of all aspects of campaign execution. From bid management to ad scheduling and optimization, we will handle every detail.

Monitoring and optimization

We closely monitor the performance of your campaigns by actively making data-backed optimizations such as adjusting bids, refining targeting parameters, and testing different creatives. This allows us to ensure they are on track to meet your objectives
Reporting and insights

Throughout the partnership, we will provide you with regular reports and updates on the performance of your campaigns. These reports offer deep insights into key metrics and overall campaign effectiveness.

Ongoing updates

Our team always stays up to date with the latest trends, algorithms, and best practices across various social media platforms, so you can gain a competitive edge and ensure your campaigns are aligned with your audience expectations

Collaboration and team

Rather than investing time and money in building an in-house team and acquiring the necessary tools and expertise, you can collaborate with us to continuously improve your social ads strategy.
Official Marketing Partners
We are official marketing partners of the main digital platforms including Meta, Google, TikTok, Pinterest and more.
Digital experts
Your social ads campaigns are in good hands. We embrace any challenge you have and offer strategic guidance to enhance every aspect of your social ad campaigns.
Backed up by proprietary technology
Our proprietary technology, Adsmurai Marketing Platform, serves as the backbone of our operations, enabling us to execute highly targeted and efficient ad campaigns for our clients.
Adsmurai has been fulfilling all our needs from day 1. The team clearly understood our challenges and the opportunities in crafted a solid media plan to help us grow. They managed to quickly ramp up across several markets. They constantly drive iterations to keep on improving the performance of our campaign, delivering a better ROAS month after month.
Christophe Lephilibert, Director of Marketing & Growth at Electromaps