- Case Study -
AGAVAL
Increasing AGAVAL's visibility in Colombia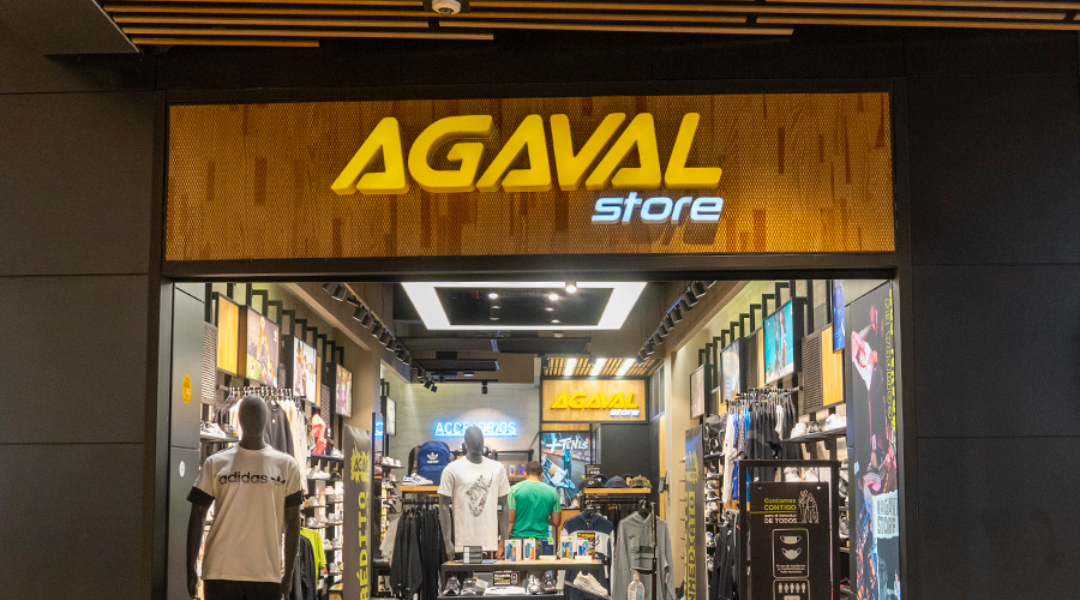 Overview
We combine service and technology to raise awareness of Agaval throughout the country and increase sales.
AGAVAL is a multi-format Colombian brand with a nationwide presence and a high level of commitment to sustainability and profitability. In its physical shops and through its website, they sell products in multiple categories: clothing, technology, home, footwear, sportswear, accessories, technology, beauty, mobile phones, computers...
CHALLENGE
Raise awareness of the brand throughout the country
AGAVAL is currently a well-known regional shop in the Aburrá Valley. Its objective was to increase the visibility and sales of its extensive product catalogue, in order to consolidate its presence in other regions of the country.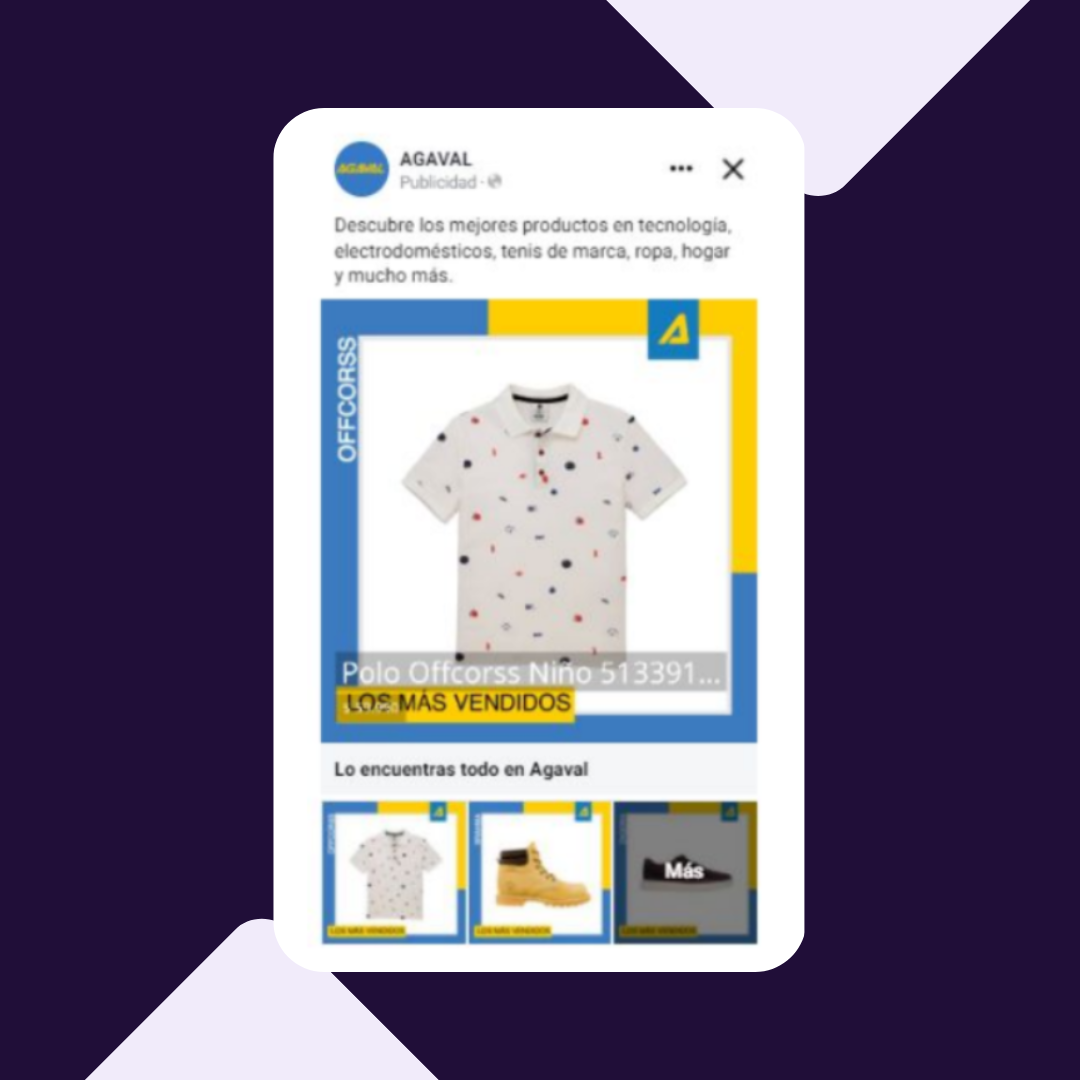 SOLUTION
Pixel configuration, Feeds&Creatives and Managed Services
To help AGAVAL meet its challenge, a three-pronged solution was proposed:
Tech Services was in charge of implementing the Facebook pixel and its events, and the Google Ads tag. In this way, we avoided tracking problems that could affect the actions that would be carried out in the proposed strategy.
We started using Adsmurai Marketing Platform Feeds, the product catalogue management and optimisation tool, to configure different product catalogue optimisations and personalise the catalogue sales campaign ads to carry out cross-selling, upselling and remarketing strategies.
Previously AGAVAL only promoted tennis products and household appliances. Adsmurai's expert Paid Media campaign management team (Managed Services), advised to add new product categories to the campaigns and to use new specific creatives for each of them. These new designs, developed with Adsmurai Marketing Platform's Creatives, allowed for the addition of relevant information such as product branding or comparative pricing in the case of discounted products.
These changes managed to attract new audiences and re-engage users who had previously interacted with the brand. In terms of metrics, AGAVAL managed to increase its ROAS by 29.7% from 2021 to 2022.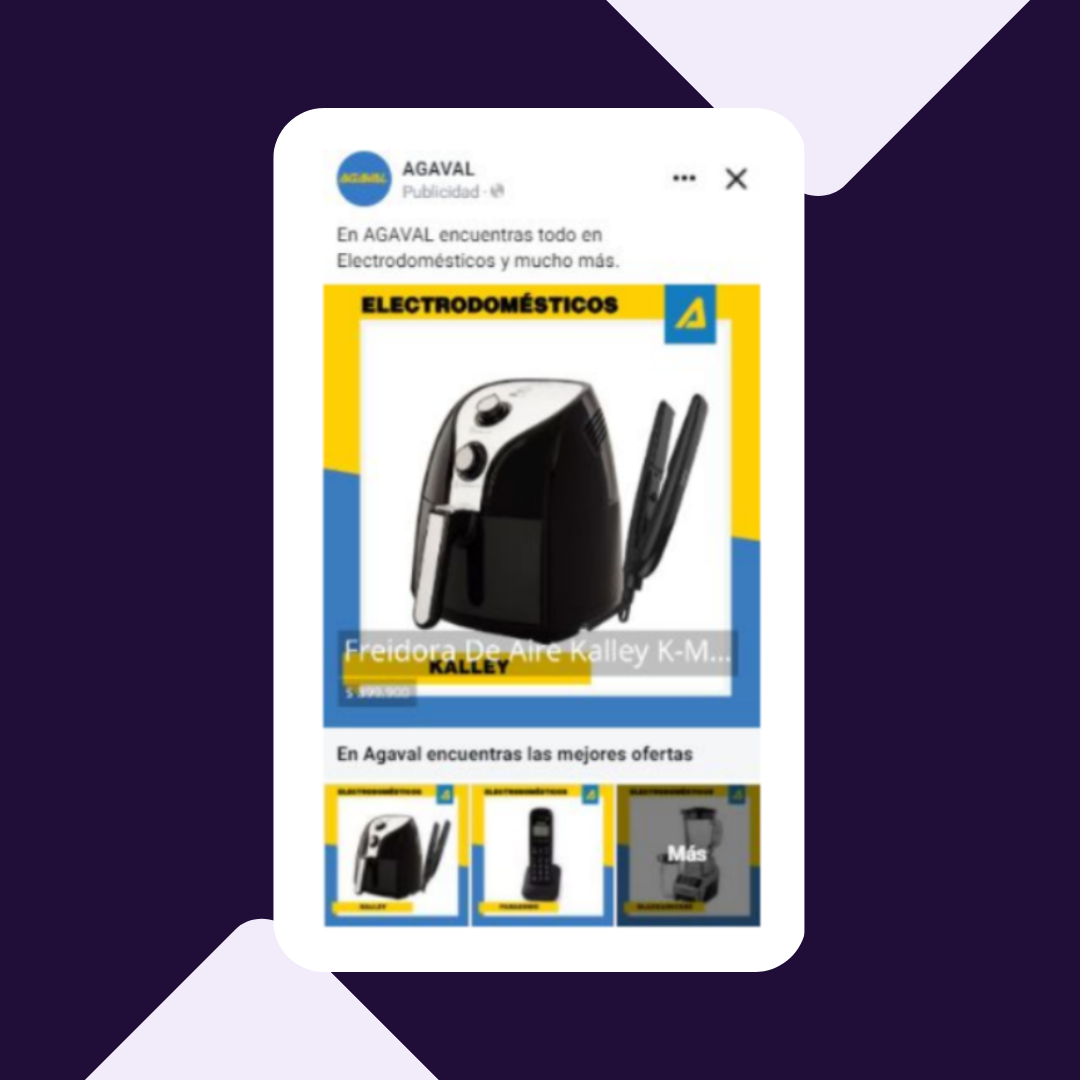 With Adsmurai we have found an ally to achieve the growth in sales that we have set for ourselves, they have fulfilled the proposal of the results that they have offered us since they became our partners. They are diligent, proactive and we are happy to have them as part of the Agaval team.
Felipe Valderrama Gaviria
E-Commerce Director at AGAVAL