Insights and strategies Pre-Black Friday 2018
If we look back and think of Black Friday, it's hard to believe the penetration it has achieved in the consumer market.
Since the start of this decade, when its growth began, it has been gaining followers over much of the world.
This breakthrough has made the buyers take – even more - account of this date and delay their purchases in search of the best offers. On Black Friday all purchasers need is to know is which sites and which products they are going to buy.
This effect means that, for a few years, we have been noticing a decrease in sales in the weeks prior to Black Friday, but does this mean that we are losing sales in these previous days? Will we notice a strong decrease?
Calendar and purchasing times:
We know that we have to take advantage of the moment, the communication and the user's purchasing intentions.
Now that the user is beginning to be more aware of the buying potential of the moment, It is important to stay ahead of our competition and the rise in auction costs.
A good practice is to analyze when our user is most perceptible to our products and develop actions to influence him so that his intention to purchase increases before Black Friday.
This strategy forces us to define very specific times, based on our users' customer journey and our product.

Evolution of buyer behavior:
Emily Eberhard, Head of Shopping B2B Marketing at Google, notes these three factors in her article in Think With Google:
1) Buyers are changing their purchasing process. They spend much more time searching for offers and searching for and comparing products before making a purchase.
2) Searches containing "Black Friday" have increased by 80% in the last two years.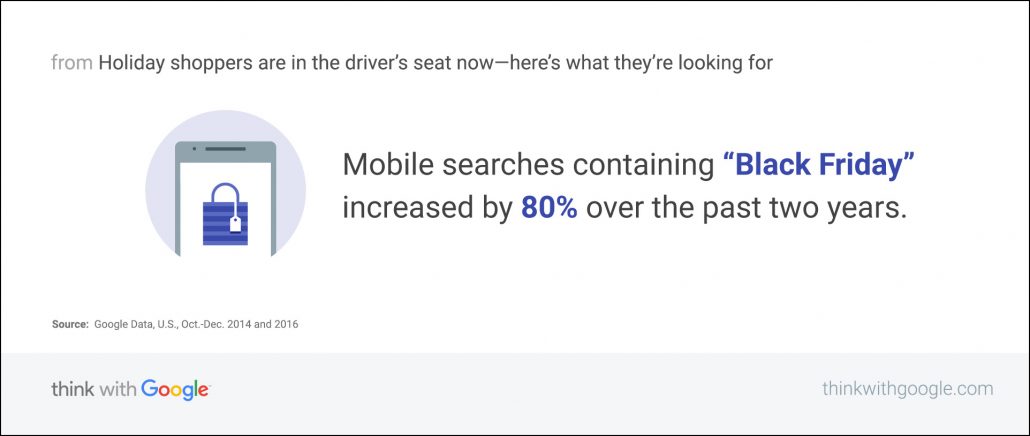 3) Product searches and the development of the purchase process begin in early November. Approximately 2 and a half weeks before the influence of the actual Black Friday period begins.
It's Black Friday for the video too:
Added to these reports, it is clear to see the anticipation in the purchase process for Black Friday, and the video has:
A greater weight within our digital strategy.

It is one of the best formats for discovering new products.
Maria Smith, Facebook Product Manager, explains on Facebook IQ how her team uses the latest research to create effective mobile video solutions. In this regard, she notes that almost 40% (US) of mobile users say that video is the best format for discovering new products.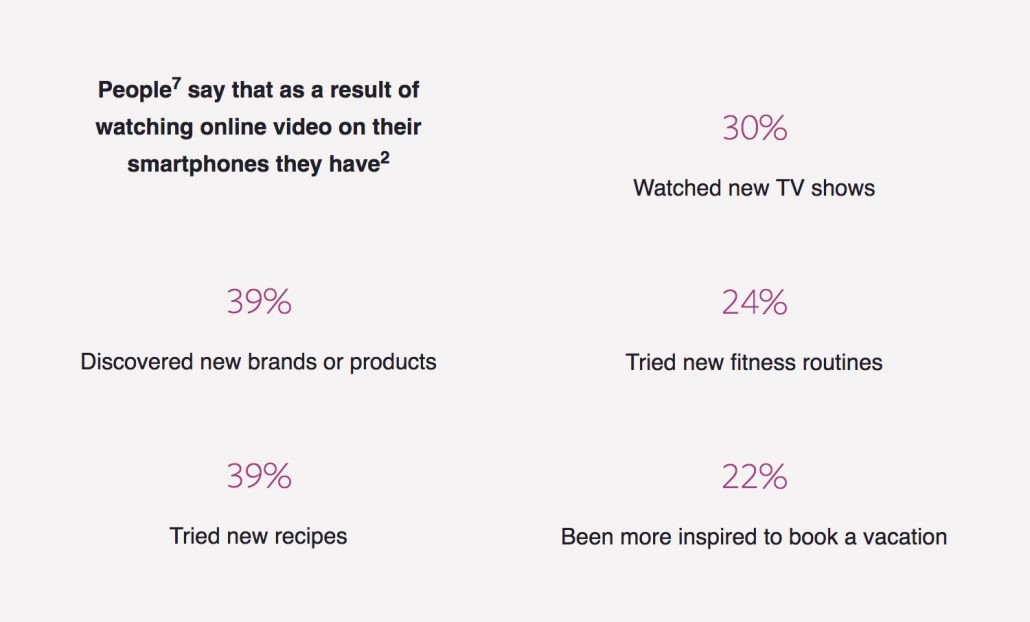 Additionally, in a recent article, Emily Eberhard confirms that almost 2 out of 3 users say they have received ideas and buying inspiration through mobile video and more than 90% of these say they have discovered products on Youtube.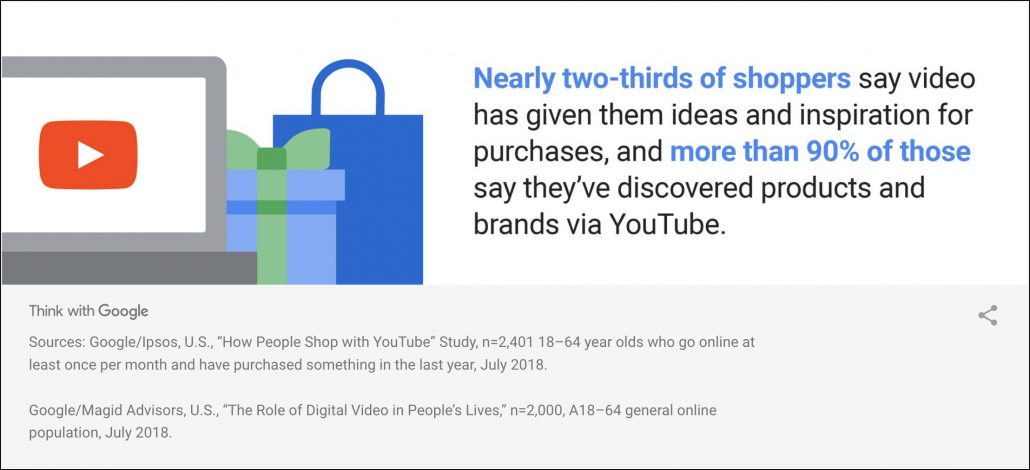 Pre-Black-Friday Tasks:
These changes in the purchasing process and in the way we communicate should be incorporated into our marketing strategy.
In order to do this, it is necessary to define:
Timings in the process of communication to our audience.
Formats and ways of communicating according to the user moment.
KPIs in every period of our Black Friday strategy.
We should be clear about the point the user is at. We also need to define a data collection strategy in order to cluster well and set Pre-Black-Friday objectives at a faster pace through the funnel to the final purchase.
For example: encourage users to leave their wish lists or place products in the cart so they can finish shopping on Black Friday days in a faster and more convenient manner.
Conclusions:
After these data and studies have been done, we can draw five clear conclusions that will help our Black Friday strategies, as well as taking advantage of this Pre-Black Friday gap:
1) Get ahead in our communication, help the user to discover new products and keep us foremost in their mind, so that we are well positioned at decision time.
2) Have a cross-device strategy, where the mobile phone is more and more important in purchasing decisions.
3) Use video in our marketing strategy, which will help our potential audience discover our products.
4) Define a data collection strategy both by platform (2nd party data), and in our 1st party data, through well-implemented tags and well-developed databases.
5) Define clear KPIs in the communication or awareness phases, consideration through micro-objectives in a faster pace to the funnel and to the last phase of conversion, as well as the use of all data sources and insights that we have been collecting in the previous phases.
Black Friday has good market penetration. Taking advantage of it is not limited to the day itself, but it encompasses a set of strategies, either to prepare for the planned sales or to anticipate them.