The consolidation of Instagram Shopping
With a network of 1 billion users, Instagram has become the main social platform. It does so especially in the business environment, as brands have found in it a fast and effective tool that serves as a showcase, facilitating the purchase process.
Three of the keys on which Instagram Shopping is based are: interest, speed, and engagement. The first has to do with the ability to attract the attention of users; the second, with the dynamism that brings this type of functionality to the sale, while the last refers to the interaction with followers and potential buyers.
When it comes to generating content, it is important that there is consistency, not only in relation to new content, but also that old content does not clash with newer content. Therefore, it is recommended to take care of the profile, since it is the main base of the brand in IG; through it, we will access the web, as well as all the content generated.
The role of the hashtag
The presence of hashtags is another essential element that is demonstrating evident effectiveness. However, we are talking about a presence not like the one we knew until now, but a redefinition of the concept. Since December 2017, Instagram allows hashtags to be followed, so the user will be notified of all content related to that hashtag.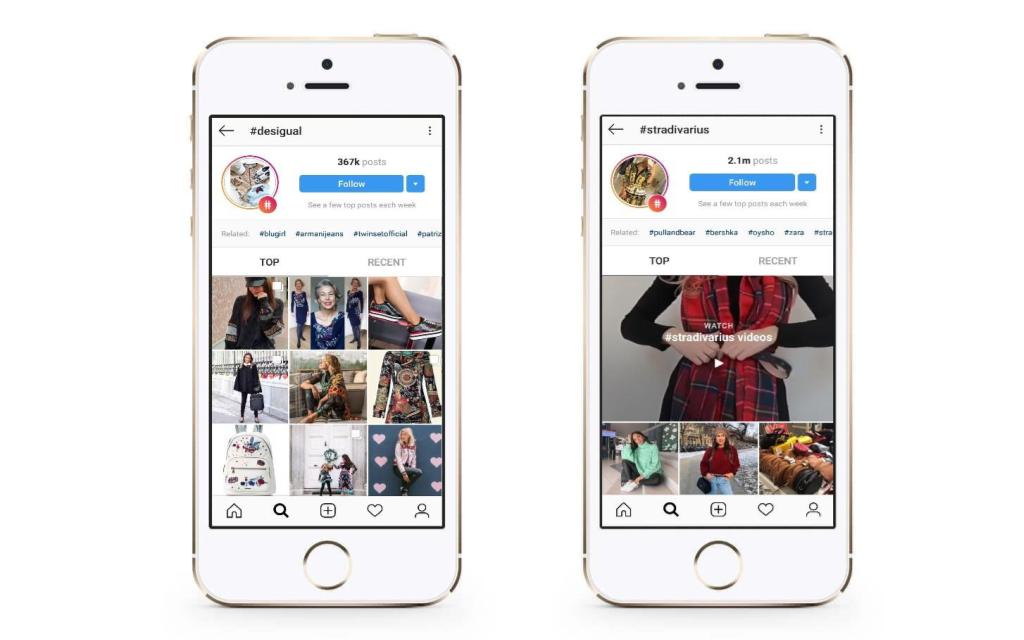 This has proved to be very practical in the e-commerce sector, as it allows access to all types of content in a more filtered and direct way. As for the use of hashtags by brands, it is recommended to use some more general, to use hashtags that are more specific to favor the branding strategy. In this way, the brand "owns" a hashtag, making it something more unique, with which it can be directly related.
Instagram Shopping Localized
Brands take into account any change in the dynamics of how their followers use them to implement strategies that are based on generating content in a way that appeals to the user. However, there are important aspects to consider that shape the future of IG Shopping.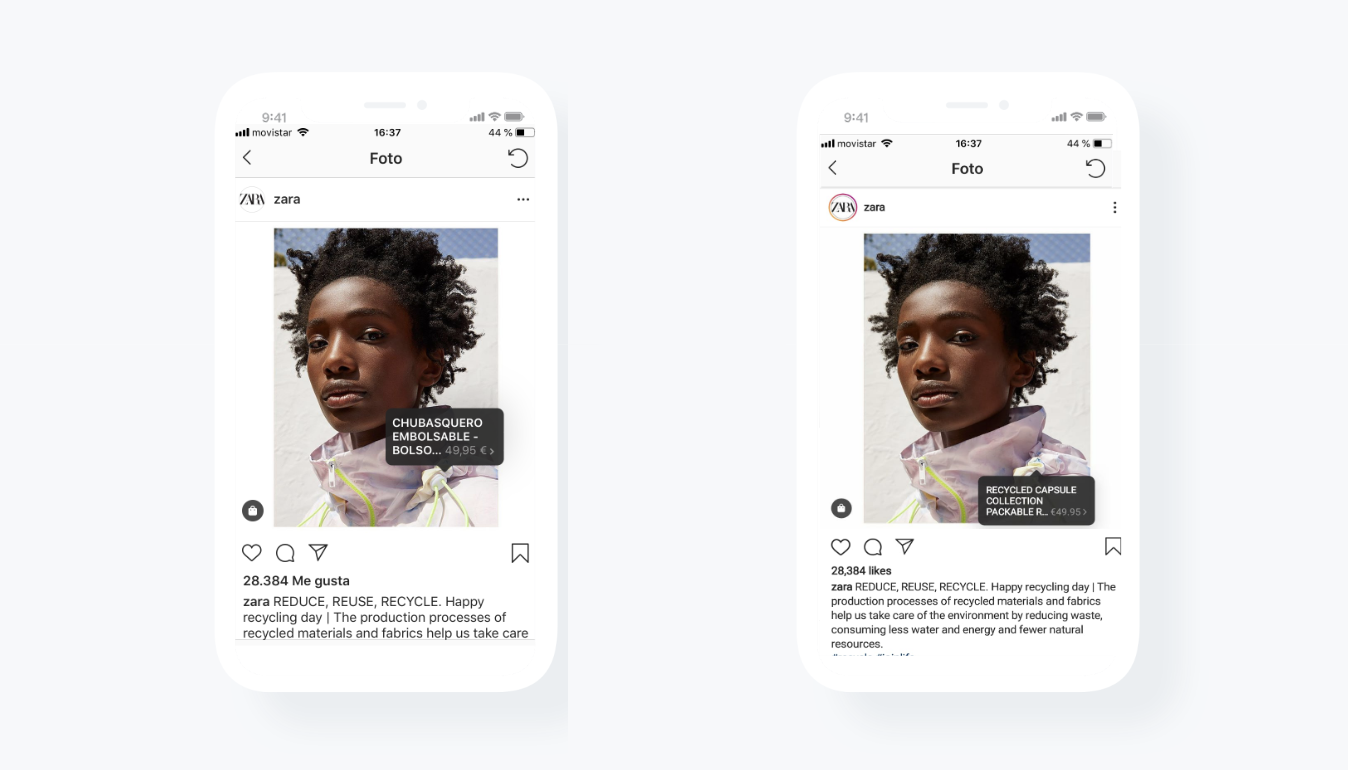 One of those needs that arise, especially in large e-commerce, is to be able
to identify different countries and currencies to adapt the information to each user.
That is to say, to be able to offer to each market the product in its currency, language and real stock. This makes
IG Shopping Localized a much more adapted and complete experience
. This feature is still in Alpha (only a few brands act as testers to validate its viability) but you can now prepare with
Adsmurai Marketing Platform
to be ready when they make the functionality public".