The Huge Potential of eCommerce in Latin America
eCommerce day Colombia left us with a few interesting takeaways, the most important and interesting being that there is a huge growth potential in Latin America for eCommerce. In this article we'll take a look at the event but focus mainly on the tangible facts, things we were able to learn and can use going forward.
More than 1700 people were in attendance at the 10th edition of eCommerce day Colombia in Bogota, widely regarded as the most important event in the industry in all of Latin America. The crowd descended on the Gran Hyatt hotel, to hear from national and international experts in the eCommerce industry, and as a finalist for the Services and Solutions for eCommerce Award, Adsmurai were invited to attend.
eCommerce in Colombia: Industry trends and challenges
The main topics for discussion at the event centered around internet access in Colombia, the value of eCommerce and the contemporary trends and challenges in the industry. Some of the highlights in this regard were as follows:
Only 62% of the country have internet access.
Internet penetration is largely restricted to the most populated areas: Bogota, Antioquia & Valle de Cauca.
eCommerce in Colombia represents 4.4% of all Latin America.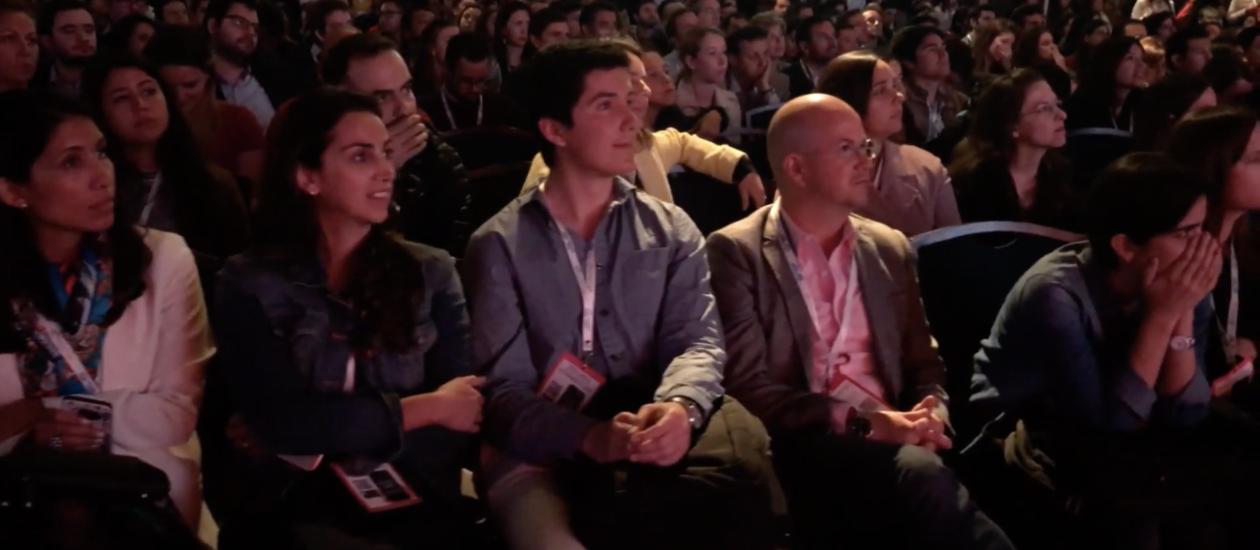 Latin America and online shopping
Despite some of the difficulties in accessing the internet, a large percentage (87.69%) of Colombians aged 15-75 have made a purchase through the internet. There is a demand, an avenue of growth for eCommerce in Colombia. The industries that have performed best in Colombia in eCommerce terms are fashion, technology & tourism.
There is a demand, an avenue of growth for eCommerce in Colombia.
Here is a clear demonstration that for saas companies, fashion outlets and those in tourism, Colombia, and wider Latin America has the potential to be a huge market.
Huge growth potential of eCommerce in Latin America
The event gave a clear demonstration that eCommerce in Colombia is performing strongly in industries such as tech, while also showing that there is an enormous possibility for improvement, as evidenced in the high number of online purchases despite the relative lack of internet access.
It stands to reason that with more widespread internet access, the huge potential of eCommerce in Colombia and the rest of Latin America to be a world leader in terms of economic growth despite the challenges it's facing with bringing internet to more rural areas.
If you're interested in improving your own performance in eCommerce, send us your name & email via the request more info form and we'll be in touch.