Drive Sales in 618: China Mid-Year Shopping Festival
After China's Netizens exceeded 1 billion, the growth of mobile Internet users has been facing a natural bottleneck. As a result, competition for users on different platforms has become more intense.
618 China Shopping Festival: More than just a "Mid Year Sale"
This year, lots of eCommerce and social platforms joined the battle, making it "the most competitive 618 in history". Apart from JD.com who created this mid-year shopping festival, eCommerce platforms such as Taobao, Tmall, Suning also played an important role. Douyin - the world leading short video platform - officially launched their own "618 Good Things Festival" in China, gearing up eCommerce monetization business.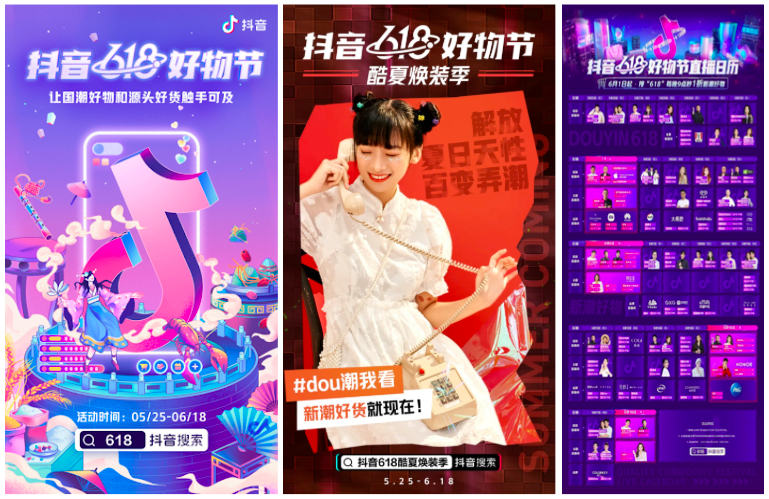 Pictures for Douyin 618 Good Things Festival.
P1 Slogan: "make any good products within reach" P2: 618 festival summer fashion venue P3: endless live streaming sales during 618
Optimize your paid media strategy to drive eCommerce Sales for 618
As 618 is one of the most important eCommerce events in the first half of the year, its preparations usually date back to months ago.
On one hand, March and April are the golden seasons to be on your audience's top of mind by awareness and follower acquisition campaigns. It is important because your audiences are not yet overwhelmed by excessive product promotions.
On the other one, May and June are the pre-sell and pre-warm phases when people actively look for the best options and add to cart the products they are most interested in. When the 618 officially kicks off, it's time to see.
Have you included China in your digital marketing strategy but are unsure about which platform to use? Let's see some examples of brands on the main Chinese social media platforms and how you can gain insights for your campaigns.
Platform #1: Drive Sales with WeChat Ads
Let's start with an example. The beauty brand MAKE UP FOR EVER launched a large-value store coupon collection activity in June for the 618 e-commerce promotion marketing season. The goal is to advertise the promotion activity through WeChat Moment Ads and attract users to click to add the brand's exclusive makeup assistance to get store coupons to obtain relevant preferential information and receive exclusive gift packages.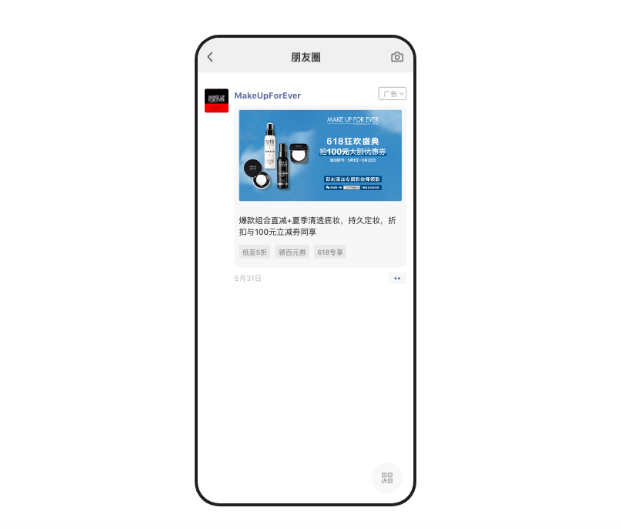 618 Shopping Carnival, Get 100 CNY large-value coupon,
add your exclusive makeup artist to collect
Apart from lead generation, WeChat Ads can also help with your direct conversion campaign:
One click to enter Mini Program store or live-streaming where users can easily purchase.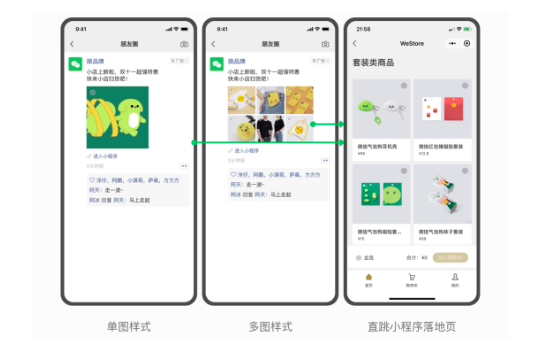 One click to enter mini program store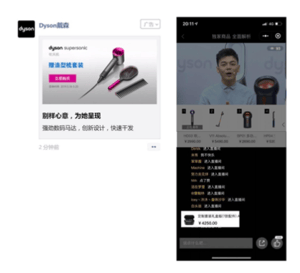 One click to enter live streaming sales
Dynamic Product Ads
Just like Facebook/Instagram, WeChat also enables Dynamic Product Ads (DPA) with certain thresholds. If you

looking to drive your eCommerce sales, this might be the ideal format for your brand.



Official tags


Highlight product/service selling points (free shipping / discount / limited time / top seller...) in your ads. During shopping festivals like 618, it is more important than ever to maximize your product benefits to grab the audience's attention.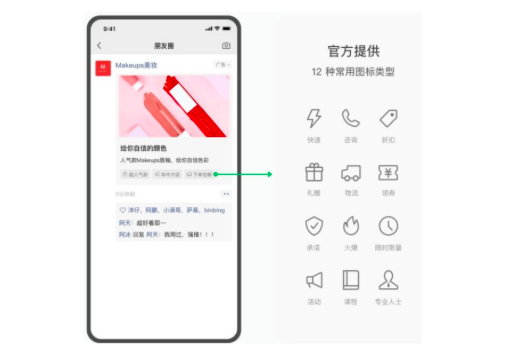 Platform #2: Promote your brand with Douyin Advertising
During this big promotion period, Douyin and Pangolin (advertising alliance platform of OceanEngine - ByteDance) can

drive off-site traffic directly to e-commerce stores and

provide

App download & activation

capabilities to help advertisers quickly find new users. At the same time, in response to the 618 non-stop e-commerce live broadcast, Pangolin brand advertising products (reserve ads) also support

driving traffic to live streaming

, and provide them with more conversion methods such as form retention.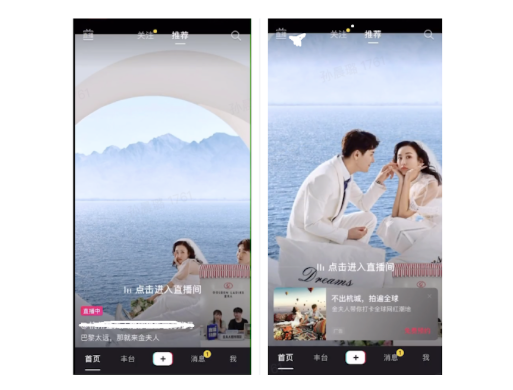 Eg. Douyin Ad - Vertical: wedding photography - CTA Objective: drive traffic to live streaming
Remember that 618 China Mid-Year Shopping Festival it's an opportunity for brands to push hero products and new collections. This year, lots of eCommerce and social platforms joined the battle, making it "the most competitive 618 in history". Are you going to miss it?