How to set up your e-commerce product catalog on Pinterest
Shopping Ads is one of the ad formats for running campaigns on Pinterest for your e-commerce and targets catalog sales. These are ads that allow your product or service to interact with your customers when they are looking for inspiration. To be able to promote your products with Shopping ads, it is essential to have your e-commerce product catalog properly configured on Pinterest.
Introduction to Shopping Ads campaigns
Probably the main competitive advantage of Pinterest over other platforms is that the process of
the user saving and retaining ideas happens on Pinterest much earlier than on any other platform.
Therefore, this is the most important reason
why your company should include Pinterest in its digital marketing strategy.
Keep in mind that most users go to the platform for inspiration with the intention to buy.
With this in mind and the introduction of Shopping Ads to the marketplace, Pinterest offers businesses the opportunity to reach users at that point in the inspiration-to-buy process. Shopping Ads allow brands to promote their products to impact more potential customers and scale sales.
In this type of campaign, Pinterest uses data from your product catalog to show relevant products to users based on their interests. In order for the platform to be able to carry out this process, it is also necessary to have the
Pinterest Tag properly implemented.
According to Pinterest, advertisers who have a well-implemented tag have a 35% increase in ROAS.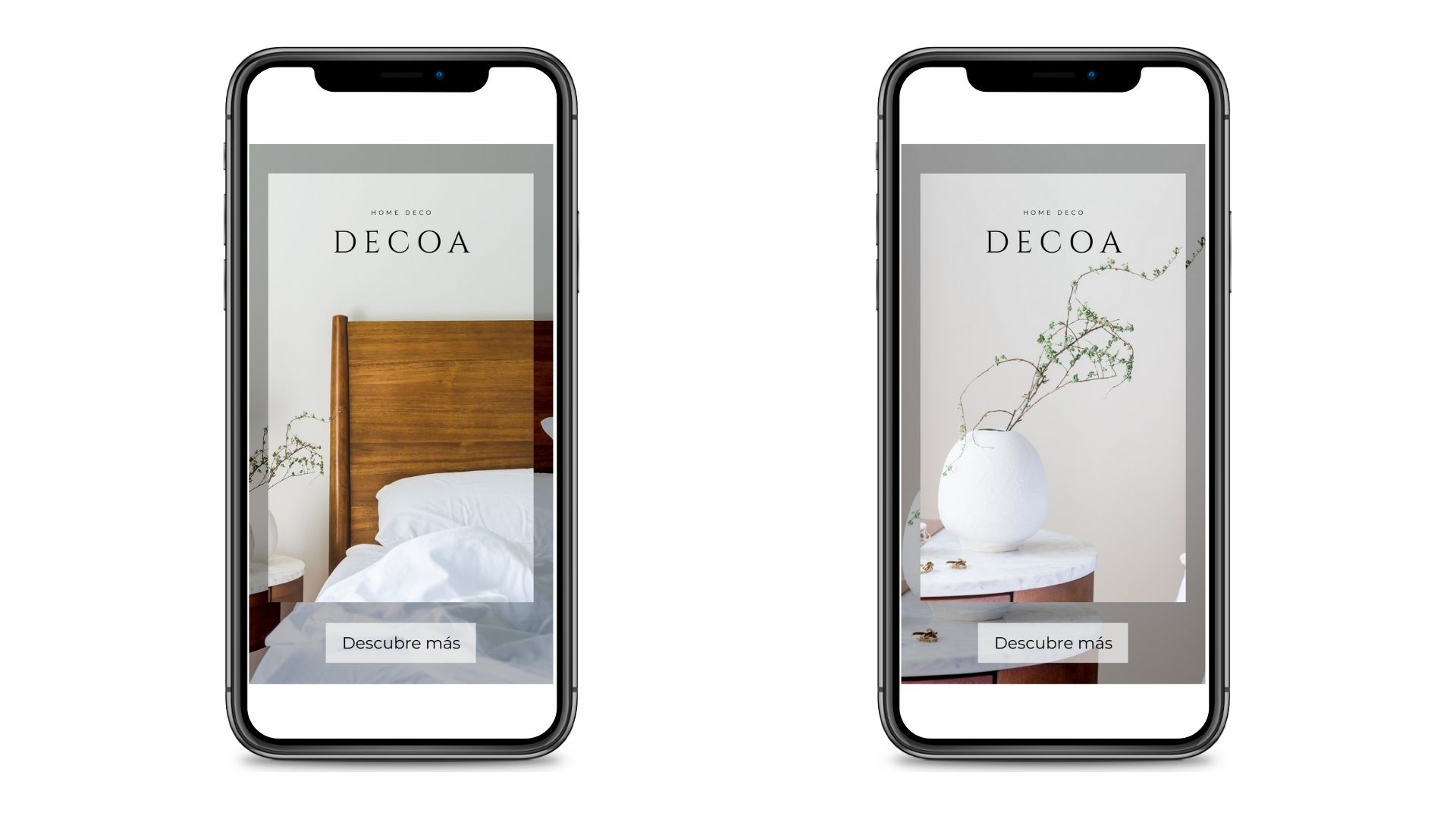 Examples of Shopping Ads on Pinterest
How to set up your e-commerce product catalog on Pinterest
Catalogs is Pinterest's own tool for businesses to manage their e-commerce product feed.

A product feed or catalog serves as a data source for Pinterest. It is a file with a well-structured list of products and product attributes. This file is processed daily and is used to create product pins dynamically. What requirements does Pinterest ask of companies to be able to use catalogs?
An active company account on Pinterest

Connecting the company's website

Have a shipping, returns and contact information policy as outlined in Pinterest's Merchant Guidelines.

A product catalog

A host to store the product catalog on an ongoing basis.
Always keep the catalog up to date so that, every 24 hours when it is processed, the product details are correct.

Avoid the most common mistakes in your product catalog that can reduce the effectiveness of your ads.

Remember that Pinterest does not offer hosting for e-commerce catalogs. You will need to have your own hosting on an FTP/SFTP server or a direct HTTP/HTTPS download link.

Please note that the limit of processed products per account is 20 million.

A business can connect multiple domains to Pinterest, but only one domain can be connected to each Pinterest account per business.
Catalogs allows businesses to easily upload their entire product feed to Pinterest, turn them into product Pins and increase your e-commerce sales with Shopping ads. Are you going to miss out?