How Micro-influencers Can Boost Conversions 20%
Scaling your success, taking things to the next level, there are so many possibilities, but they all come with their own difficulties. So, how can we increase eCommerce sales? Increase ad spend for greater reach? Easier said than done. Website revamp? Sure, if you've got time and the cash to pay for it. Boost conversion rate? That's it! But again, it's easier said than done. But what if there was an easy way to boost your conversion rate by 20% and attain an engagement rate more than 7% higher than the industry average? You're in luck, because that's exactly what we'll be talking about today.
Easily boost conversion rate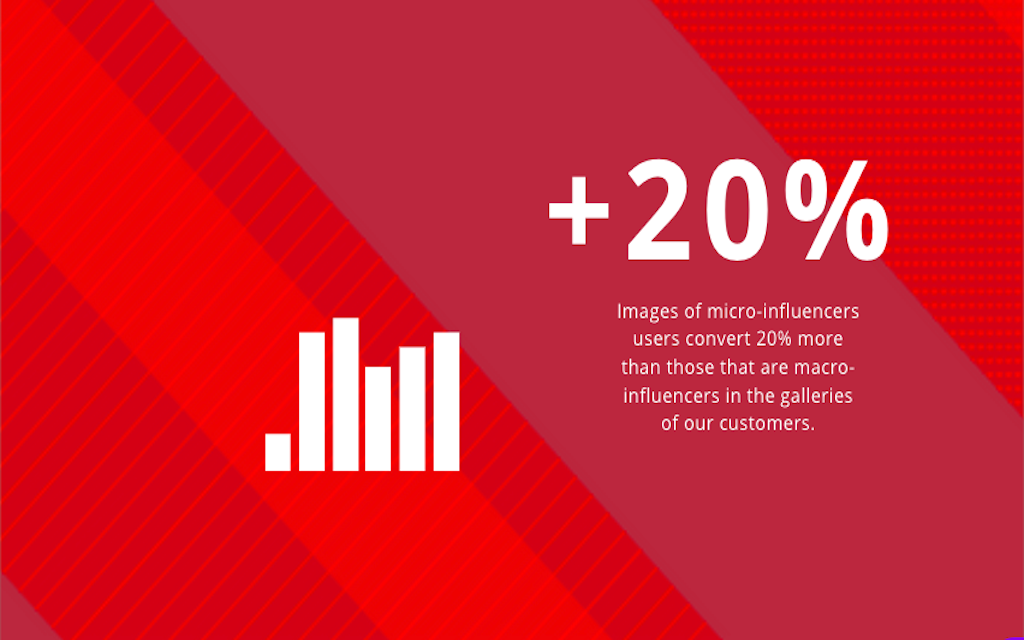 With the ability to assess the individual return each post, each influencer brings, the days of throwing money at influencers because they have a million followers is coming to an end.
There is the infamous example of an 'influencer' who failed to sell the minimum of 36 t-shirts despite having more than 2 million followers. This is just one example that supports the idea that micro-influencers provide greater value than their larger counterparts.
But why is this?
Followers of a niche topic are generally more engaged with it, the community is more closely knit, it's more specific and they're more interested. Posts from micro-influencers are much more natural/ organic, motivated by factors such as the genuine usability or benefit of the product to their followers rather than their own financial gains. You can find more specifics regarding engagements rates in our ebook focusing on Micro-influencers where we present a ton of useful information, digging into why using micro-influencers can do wonders for your eCommerce conversion rate.
It's for these reasons that micro-influencers bring fantastic value to a marketing campaign. They've built a level of trust within their community that marketers strive for. This is what you can capitalize on, the community is already there. They're already engaged and interested, here is where you must get involved in order to get the 20% increase in conversion rate.
To help you with this we've created the ebook Micro-influencers for eCommerce: How to improve conversions at no cost which you can download below.