Chinese Influencers Marketing Strategy: Find out what suits you best
Looking around the globe, China is probably the market that relies on influencers and celebrities the most. The fierce competition and picky customers in this market are pushing brands, marketers, influencers and platforms to test and innovate their strategy and services at an unprecedented speed.
We would like to introduce you to some typical ways to collaborate with Chinese influencers (also known as KOL) and help you find out which suits you the best.
Starter: First the platform, then the influencers
For western brands that are in the entry stage, you may want to think about which platform to embark on before choosing influencers. There is a way to self-inspect first: the industry, audience, average product price. If you need more info about these Chinese platforms, please see this article

(

Big players & dark horses

).
If you want to hear our opinion, please

contact us

for a free consultation.
For example, if your brand is a vertical facing young and fun-seeking audience with relatively low unit price, you may want to try Douyin (Tiktok) or Bilibili. If you are a retail brand with broad potential audience, you may prefer starting with WeChat, the most important social platform in China, which is almost a must-have in Chinese market.
After deciding which platform to start, it's time to choose influencers. For brands in an early stage with limited budget to try, you may want to split your investment among many mid-tier influencers and long-tail KOLs, creating a matrix for influencer marketing. Multiple influencers' referrals make it easier to build awareness and volume among your Chinese audience. Here is an example of how Perfect Diary, a fast-cosmetic brand, planned their influencer matrix: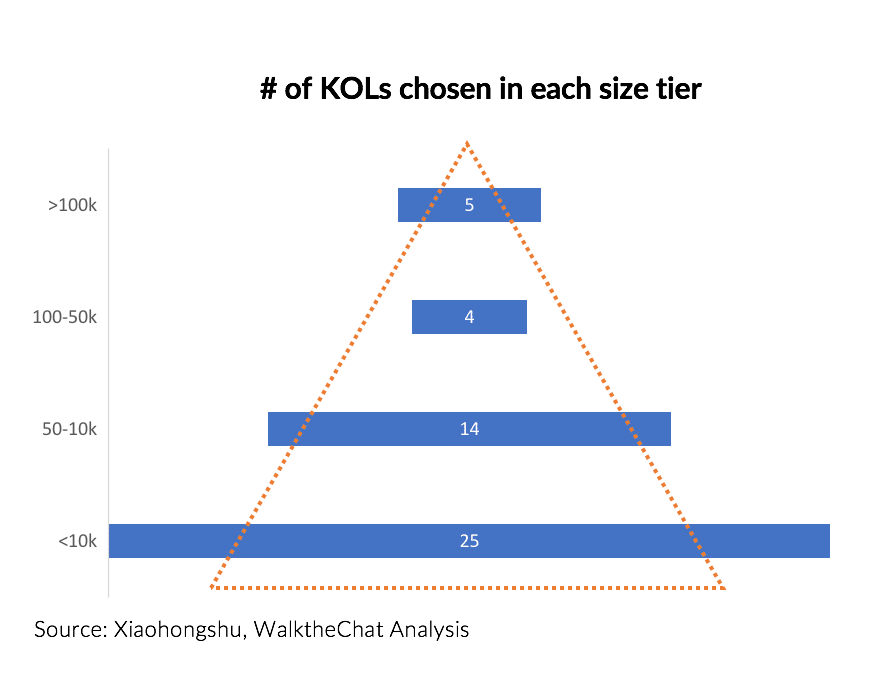 Growth stage: Find the one that matches your brand from body to soul
For brands that already have certain awareness in China, it's time to partner with a bigger influencer or celebrity to further raise visibility. Apart from considering the popularity and prestige of the influencer, it's important to find the one that matches your brand identity and value, in order to quickly get in touch with your niche customers. By leveraging influencer's specific charm and characteristics, brands can quickly strengthen their image among the audience.

For example, cosmetics are generally considered to be made for girls, but young cosmetic brand Perfect Diary collaborated with male actor and singer Luo Yunxi, Zhu Zhengting, etc. Some people criticize that these male celebrities look too "girly" and that's a bad influence, but it's just what the brand wants to express - be yourself and "Set No Limit for Beauty / 美不设限", that everyone has equal rights to look pretty no matter the gender.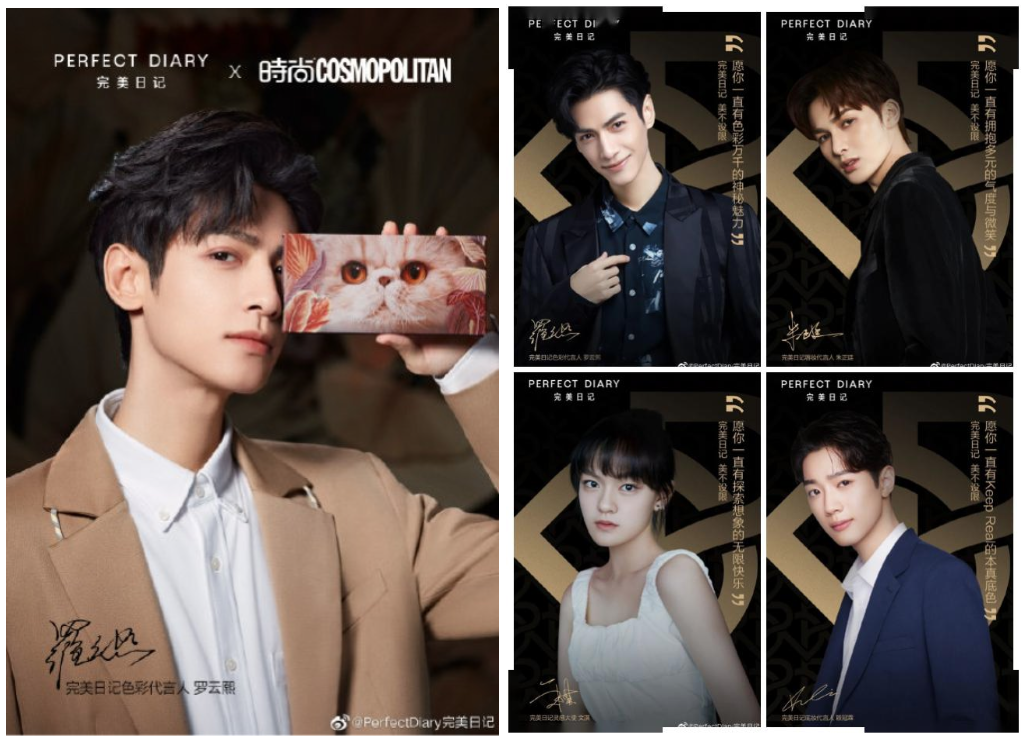 When dealing with high level celebrities, the possibility of collaboration lies in the mutual appreciation between the influencer or celebrity and the brand.

This August, Chinese people were surprised to find that Wang Fei, a legendary singer, became the global brand ambassador of a young and hardly-known female lingerie brand NEIWAI. Wang Fei is the symbol of confidence, sincerity, tenderness with feminine strength, which is perfectly in line with the brand's value: "No body is nobody" "clothes can cheat your eyes, but lingerie must be honest to your body". The slogan "everything is just fine, feeling at ease from the inside out" even took inspiration from one of Wang's famous songs.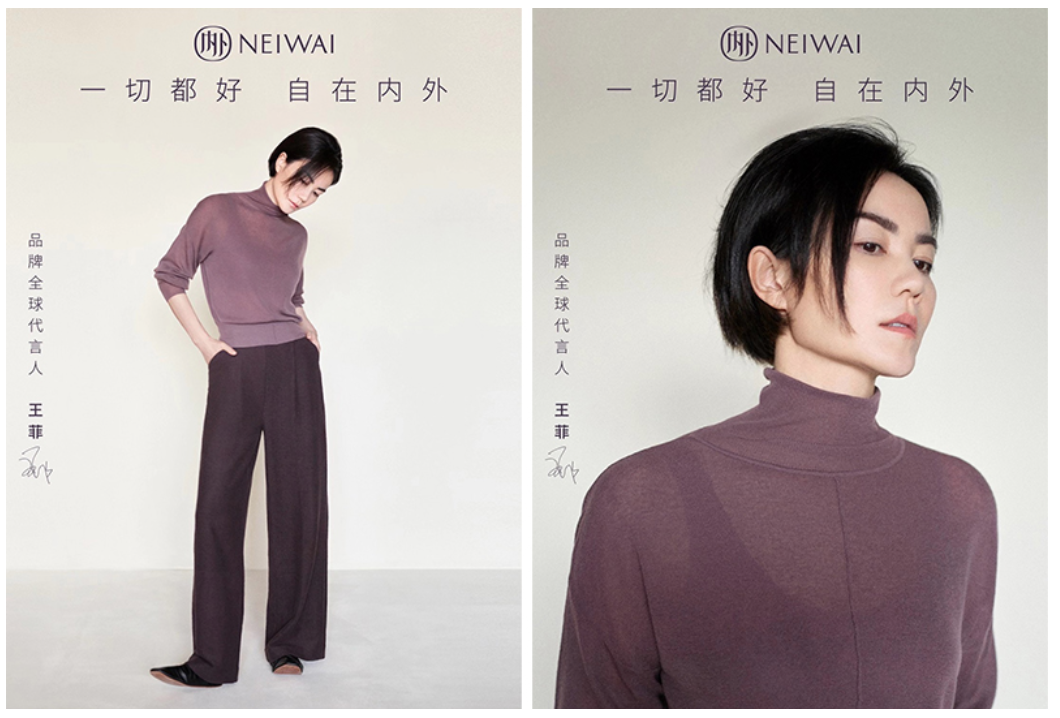 Pro: Immersive IP collaboration
Another popular way is through IP collaboration with reality shows or series. For example, the most successful show of this summer -
Sisters Who Make Waves
- scoring 1.4 hundred million view counts in the first hours of launch, gave the 18 sponsoring brands a much stronger traffic and exposure than ever expected.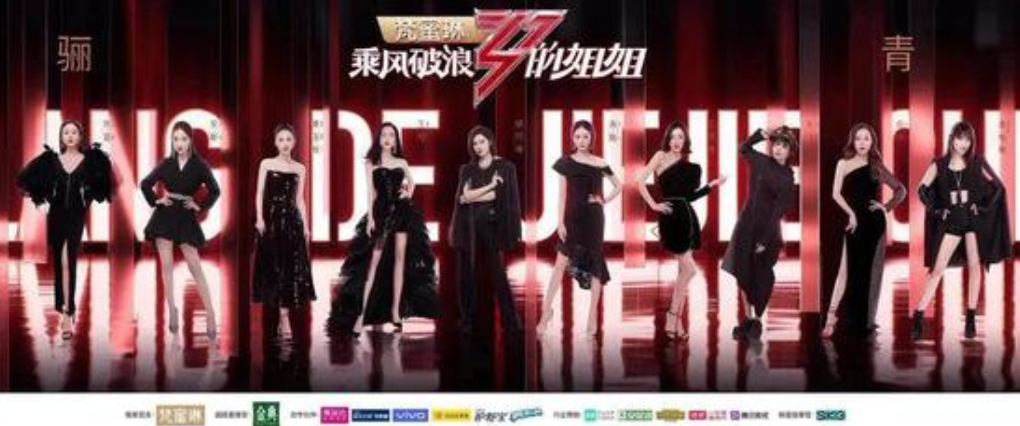 The audience watched the Sisters using and recommending sponsored cream in a daily setting, sometimes so naturally that you forgot it was an ad.

The Sisters using and recommending sponsored cream: it's said to contain ginseng extract.

The Sisters having Oreo as dessert after one day's training
Actually the show and the Sisters are achiving a win-win situation. According to QuestMobile, most celebrities who participated in this show witnessed a significant growth in their popularity.
This chart compares the popularity of each "sister" before and during the show. Popularity here stands for increase amount of active users (after removing duplications).
Even after the show finished, celebrities who has shown their "ability to connect and sell" remained as brand ambassadors or brand best friend. Using their unique charm to resonate and attract new fans in this increasingly mature market.