Everything you need to know about Google Ads Performance Max Campaigns
A few days ago Google announced in its last Marketing Livestream, a new type of campaign: Performance Max, do you want to know what it is, how it works and what you need to start launching paid media campaigns with Performance Max?
What is Performance Max?
Performance Max is a new type of Google Ads Campaign that, using Artificial Intelligence, will show responsive
ads on the main channels: Search, Display Network, YouTube, Gmail, Discovery Ads ...
In order to get started with these campaigns, advertisers need to define and structure their creatives and then activate them through Google Smart Bidding according to the objectives of each advertiser.
Main benefits of Performance Max to plan your campaigns
100% goal-oriented 100% performance
Your marketing goals are at the center of your strategy. Tus objetivos de marketing son el epicentro de toda la estrategia. Depending on what you want to achieve and thanks to Artificial Intelligence, you will find the type of client you are looking for and you will be able to impact them with the perfect ad throughout the Google ecosystem.

Accelerate results
With the inputs of Google Signals, you will speed up the launching of your campaigns and get results faster.
Reporting
You will get new reports on your Google Insights page to see which ads are performing better.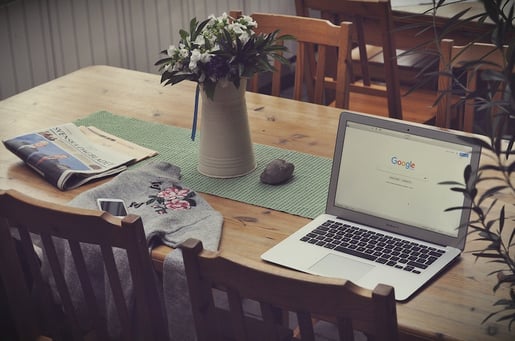 What options do you have with Performance Max?

As we've mentioned before, one of the main advantages of Performance Max is automation and we want to emphasize the importance of this factor in two types of tasks: targeting and bidding system.

Your audience is targeted based on the conversion goals you choose, so your marketing goals will always be the priority.

Each campaign only has one targeting set (so there are no ad groups). You can select audiences to help gain insight into whom Google should target.
As Google said: "Your ads will automatically be shown to the people who are most likely to convert to achieve their goals. You can speed up optimization by providing audience cues. "What this means is that Google is looking for cues in the audiences you provide and will use that data to identify consumers with similar behaviors and interests.

Regarding the bidding system, the algorithm has full visibility of the auction data in all Google properties, keep in mind that the bid strategies include maximum conversions and maximum value, but you can also set a maximum CPA or a goal value/conversion, allowing you to take full advantage of CPA and ROAS strategies.