6 Essential tips to create a Google Ads strategy
In the previous blog post, we gave you the keys to understand the impact that Google has on your digital strategy. And then we will show you what you must take into account to create a campaign in Google Ads.

If you want to increase your visibility and conversions in your Paid Media campaigns and you want it now, all roads lead you to SEM.
And if we talk about SEM, the number one platform to promote yourself is Google Ads.
What benefits Google Ads brings to you?
More traffic to your website


It is almost immediate. When you publish your first ad through Google Ads, you will start to have more visits to your website.

You will be able to reach your audience
Your ads will appear when your target audience searches for information. It is important to establish a good segmentation strategy (keywords, location, age, language, day, time, etc). If you select the right keywords you will access people who are looking for what you are selling.

Create specific offers


You can customize your ads by displaying products, sales, and discounts based on search keywords.

You will get short-term results




SEO strategies offer medium / long-term results. If what you are looking for is to have immediate visibility, Google Ads offers you this possibility.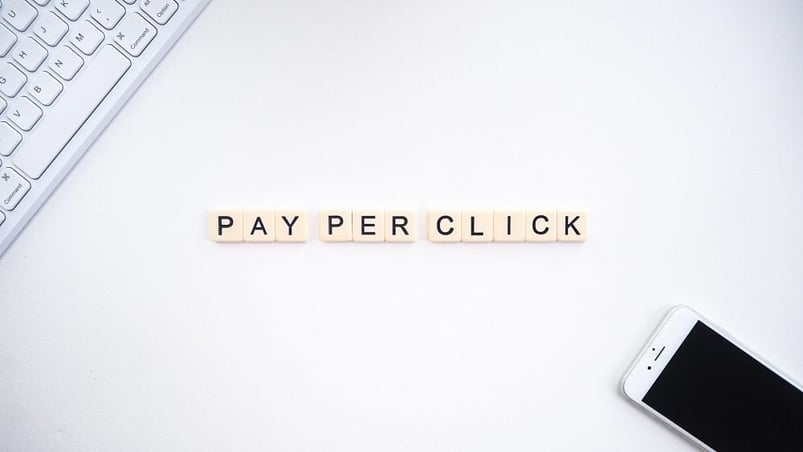 6 Essential tips to keep in mind when creating a Google Ads Strategy
Tip 1# Define your goals and the markets

What results do you want to get? Without a doubt, this is the first question you should ask yourself and it is important to do a good analysis and know what you want to achieve.
The good news is that due to the diversity of Google Ads, you will be able to find strategies for any moment of the funnel.
For example, if you are looking for a reinforcement of your content strategy, you can use Google Ads by entering keywords that are related to the search for information. If, on the other hand, you want to increase conversions, the keywords will revolve around the moment of purchase.
Once you are clear about the results you want to achieve, it is time to decide where you want the ads to be displayed to reach your target audience.
Tip 2# Choose the right keywords for your ads
Undoubtedly, choosing good keywords has a direct relationship with the visibility and future success of your campaigns. In fact, Google Ads makes its Keyword Planner available to you.

With this tool, you will be able to: find the most relevant words related to your products or services, obtain useful information about the frequency with which certain words are searched and how those searches change over time and, if that were not enough, calculate your advertising budget through bid estimates for each keyword.

En resumen, podemos deducir que una keyword es relevante teniendo en cuenta estos tres factores:



1) Due to its notoriety

: Does it generate a significant volume of searches?
2) Price per click (PPC)

: We must be clear about our budget and if we can compete with it in terms of advertising impact.



3) User needs

: Each keyword has intentionality, it can be related to the search for information or a need to buy. It is important to link this user needs with the intention of our campaign.
Tip 3# Select the type of campaign that suits better your goals

1) Search campaigns: Ideal for your potential customers to know your products or services. In this type of ads you must establish a goal (direct traffic to your website, increase sales or generate sales opportunities) and, in addition, you will only pay when there is an interaction (PPC - Pay per click).

2) Shopping campaigns: Show your products in the biggest online marketplace. You will only pay when buyers click to go to your website or when they see local inventory.

3) Display campaigns: Advertise on the Google Display Network and promote your business on Google news pages, blogs, and websites like Gmail or YouTube.

4) Video campaigns: Get to your potential customers on YouTube. You will only pay when someone sees one of your ads for at least 30 seconds, sees it in its entirety or interacts with it, for example, if they click on call to action, on a card, or on a complimentary banner.

5) Universal App Campaigns (UAC): If you want to promote your app for iOS or Android in Google Search, YouTube, Google Play, etc ... look no further, app campaigns are made for you. Once again, it is very important that you define your goal: get downloads or direct users to an app event. encourage user interaction. It is important that you make a good selection of images or if you have a video of the app to capture the attention of users.

Tip 4# Create ads that make a difference
If you want your investments in Google Ads to be successful, you must create ads that generate interest, attract and at the same time perfectly explain your value proposition.

How can you get it? Putting yourself in the shoes of the user and what they expect to find in their searches and associate them with the solutions you offer with your brand to invite them to buy, fill out a form or the objective that you have previously set for yourself.

It is important that you know the wide variety of formats and ratios that Google makes available to you.

You will have access to the data that will allow you to understand the relationship between organic searches and your Google Ads campaigns and how you are reaching users who search online.
Tip 6# Permanently analyze and optimize your campaigns in Google Ads
Once the publish button is pressed, it is very important that you analyze the results and make adjustments to improve the optimization of your campaigns.

Control how the budget is being invested, evaluate which keywords are performing better, the ad groups with the best performance, the conversion rate ... and prepare to make decisions to fine-tune your ROI.

In fact, Google Ads offers you the Performance Planner with which you can: access the forecasts of your campaigns, identify new opportunities by period and manage budgets for different accounts and campaigns.