With the rapidly advancing internet, uploading videos on social media as a part of your digital marketing strategy has gained widespread momentum. A recent upsurge in new video marketing trends firmly corroborates that fact.
It has been proven that compelling visual content helps drive sales and enhance ROI. 73% of people who look up a product review video purchase at least one item on it.
Extensive surveys conducted by Wyzowl on social media marketing concluded that -
89% of marketers were planning to use YouTube in 2021.

58% of brands planned to use Instagram video in 2021.

31% of businesses claimed to want to use Twitter video in 2021.

70% of marketers considered utilizing Facebook videos in 2021.
These statistics should be more than convincing for you to jump on the wagon of video marketing. Your next step is to understand the various steps you must follow if this is an alien concept to your company.
TABLE OF CONTENTS
Different Types of Social Media Videos
Your first step must be to get acquainted with the types of videos you can upload to your chosen social media platform, as each offers different purposes. Check out these common marketing video types -
About Us Videos
About Us videos inform your viewers about your brand's culture, goals, ethics, backstory, and prime motivation. This video type demonstrates qualities unique to your brand and how you stand apart from the competition. You can create a series of videos if you believe that your customers must know your company down to its roots.
Product Demonstration Videos
The name is self-explanatory, as this video type includes product demos. You must note that these videos do not drive conversions but rather inform the customers about a product they have purchased from you.
If done correctly, product demo videos can still indirectly fuel your sales figures as 64% of business owners that used product demos claim to have witnessed a boost in sales.
Product demo videos help educate the customers on how to use your product, different tips, and tricks that come with it, and how it can upgrade their lifestyle.
Promotional Videos
Promotional videos reach out to your customers regarding an ongoing sale or exclusive offer about an existing or a brand-new product. You must also include all the relevant information, such as contact or purchase details, for the promo.
Event Videos
Event videos include sharing videos related to an event organized by your company with customers globally who could not attend it. This video type helps drive engagement and indirect involvement of customers and makes them feel relevant to the company.
You can also use live social media streaming to showcase the entire event to your customers in real-time. Virtual event videos provide an immersive experience for your viewers and are an effective tool for product marketing.
How-To Videos
While this category might sound similar to Product Demonstration Videos, you must not confuse the two despite certain similarities. How-to videos do not mention any product or brand, unlike Product Demonstration Videos.
While product demos are an indirect sales-driving factor, how-to videos primarily help create brand awareness and market authority. How-to videos are a thing on social platforms such as Facebook, Instagram, YouTube, and Pinterest.
Customer Testimonials
Video testimonials are undoubtedly some of the most efficient video types to expand your audience and reach new customers. While marketing campaigns are a brilliant strategy for business expansion, nothing beats word of mouth.
You can offer incentives to happy customers in exchange for their testimonials and upload them later on social media to influence and attract potential customers.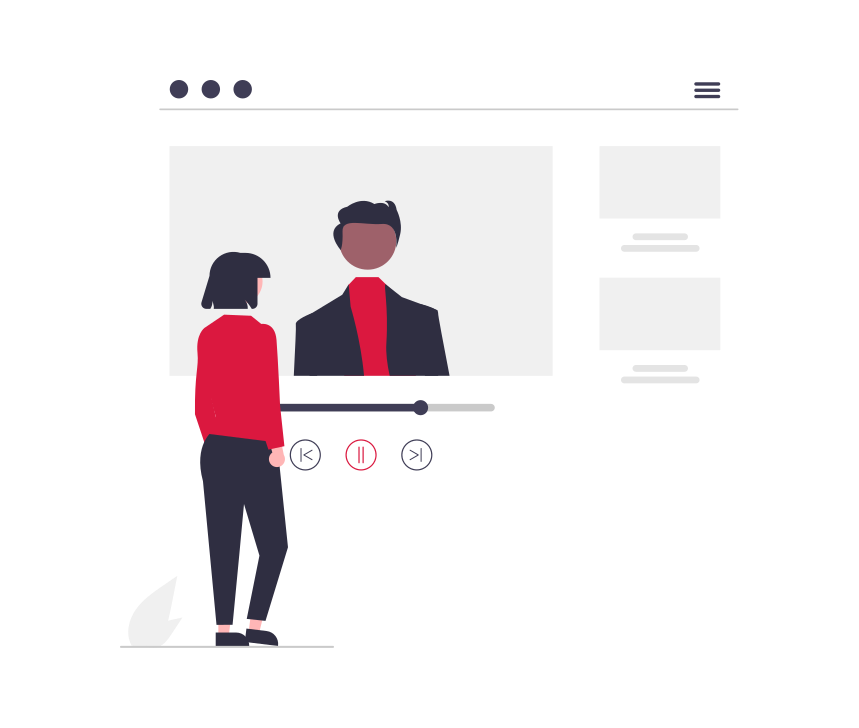 Top Social Media Platforms for 2022
If you have decided to hop onto the wagon of social media video marketing, it is now time to move on to the next step.
Now, you must learn about the leading social media platforms and the kind of audience that engages with these sites to help you target customers effectively -
Facebook
Facebook is the most extensively spread social network across the world, with over 2.07 billion active users. With such great numbers comes greater audience diversity, from millennials to baby boomers.
Facebook video marketing is one of the most lucrative strategies for most companies. Since the addition of the auto-playback feature and streaming services on Facebook, it has successfully overtaken YouTube in daily playbacks.
Facebook offers leniency in video length; however, it is advisable to stick to not more than 15–30 seconds. Your next step must be to grab your viewers' attention in the first few seconds to gain more viewership across different audience categories.
Ensure that your video has capturing graphics and messages so that the user does not immediately scroll away. If you target your audience right, you significantly increase your odds of landing on new clients.
Instagram
With a whopping 400 million monthly users, Instagram has witnessed a massive surge in its user base owing to its convenience and intrinsic visual appeal. Back in 2013, when Instagram let users upload video content on the platform, the platform brimmed with opportunities for video content marketers.
Instagram has a predominant audience of females under 35 years of age, which is ideal for personal promotion and influencer marketing. Instagram is an excellent advertising platform for brands that cater to that specific demographic.
However, since Instagram has a dominating visual appeal, your video content must be creative and eye-capturing due to the overwhelming competition from other companies.
It is worth noting that Instagram is not ideal for all video types mentioned above. Instagram only supports video content up to 60 seconds long, and anything above goes to IGTV, which most users sway away from.
Snapchat
This visual social network has gained significant momentum in several countries. People view over 1 billion stories and 400 billion snaps each day. Such staggering numbers are more than enough proof for you to hop onto this social network if your target audience comprises millennials since 90% of Snapchat users are 13 and 24.
However, Snapchat video advertising comes with a few drawbacks. Firstly, it only lets you upload 10-second videos, and the rest get broken into 10-second packets called snaps. Secondly, millennials do not have long attention spans and only consume appealing and humoristic content.
While Snapchat might predominantly be a casual social network, several businesses have started using Snapchat video for business. For instance, the Washington Post uses Snapchat for short and insightful snaps of behind-the-scenes sneak peeks.
YouTube
While YouTube might not be your run-of-the-mill social media platform; however, as a video-sharing platform with over one billion hours of content viewed each day, the list cannot be complete without this platform.
YouTube has revolutionized online marketing since it services 95% of internet users, according to research conducted by HubSpot.
In terms of user demographics, males between 18 and 34 engage in watching videos on YouTube. However, this video platform is ideal for most business types. Over 80% of brands claimed they were satisfied with the video content marketing campaign results on YouTube.
Here are a few reasons why you must consider YouTube as the appropriate platform for video marketing -
YouTube covers a wide variety of niches.

It has a sizable audience.

YouTube offers greater flexibility in terms of video length.

You can organically rank your videos via SEO optimization.

YouTube supports video monetization.

YouTube also has support for live streaming.
On top of that, YouTube is extremely flexible and lets you -
Develop brand awareness.

Discover PR opportunities.

Seamlessly upload customer testimonials.

Feature newly-launched products.
Twitter
Twitter has gradually started becoming the popular emerging choice for most teenagers and millennials to express their opinions and interact with brands. While Twitter is not typically associated with videos, it introduced video posts in 2015, which has boosted its marketing potential exponentially.
Twitter is particularly prominent in the U.S., with about 20% (30 million) of Twitter users being Americans, according to Hootsuite. Thus, if you wish to enter the U.S. market, try your hand at Twitter video marketing.
Twitter is lenient in terms of video length limitations as it lets you upload clips up to 2 minutes and 20 seconds long. However, analogous to Facebook, you have a limited time frame to capture your viewers' attention to gain traction.
Therefore, to keep users engaged, make the first few seconds of the clip visually appealing and vivid. Try including people in your video as it humanizes your brand. Be sure to use the right hashtags to gain popularity and greater engagement.
TikTok
TikTok is an emerging social media platform and is rapidly gaining users each day. Similar to Snapchat, the audience of TikTok predominantly comprises individuals younger than 30 (66%), as per Neoreach.
TikTok is a platform that allows users to upload and share short video clips, up to 60 seconds long, short and entertaining.
As mentioned earlier, businesses that target younger audiences can use TikTok to drive user engagement with video content. However, the challenges on TikTok are also similar to Snapchat.
Owing to the nature of TikTok's content and the demographics, it is not practical for all advertising content. Besides, since this platform also features short clips, the content must be alluring enough to captivate users' attention.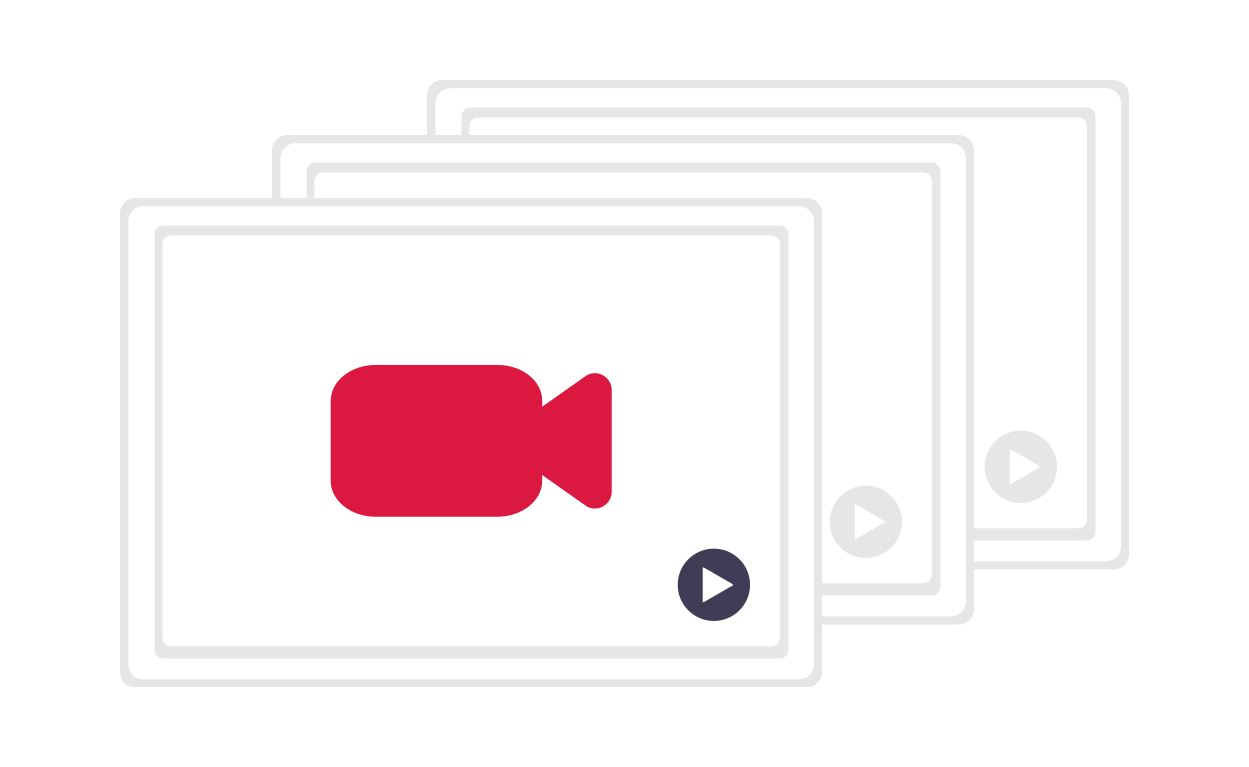 Tips and Strategies for Social Media Video Marketing
After finalizing the types of videos and the platform that you wish to use for your brand's video marketing campaign, here are some social media video marketing tips to help you create engaging content -
Create a Visually-Appealing Hook
With emerging platforms like Snapchat and TikTok, the first few seconds have become the most vital part of the video, which will decide whether a user will stay engaged or scroll away after three seconds. Take your time to come up with a compelling and visually appealing hook.
Make your Videos Short and Shareable
While it might surprise you, short videos earn more views. Do not try to push your video length by making it verbose and try to look more insightful. Here are some video length recommendations for all social media platforms mentioned above -
YouTube: 2 minute long videos.
Instagram: About 26 seconds.
Facebook: Not over a minute.
Twitter: About 45 seconds.
Snapchat: 10-seconds or less (snap limit).
Check out free online video editors and creation platform that offers you diverse customization options and delivers premium hassle-free video content.
Learn About Search Engine Algorithms
This tip is beneficial for the marketers who utilize YouTube since it is a massive search engine. Search engine algorithms are some of the best ways to rank higher and amass more viewership, provided that you know how to use video optimizations.
Search engine algorithms favor videos that are SEO optimized, have relevant links associated with them, have a catchy title and apt video description, and many other factors.
Tell a Story
Randomly compiling clips and calling it video content will not get you the users' attention. You must structure your content appropriately such that it tells an engaging story. This practice will keep viewers tuned until the end to find out more and will increase their likelihood of returning to rewatch your videos. Videos with a compelling story are also more likely to be shared multiple times across several users.
Add a Call to Action
This step is crucial whether you are selling a product or wish to direct traffic to your website. If you want viewers to interact with your brand, include a call to action to redirect them to your company's web page. An actionable video CTA is one of the most crucial measures to conclude your video content.
Final Words
As more users have started using social media to interact with brands through online purchasing, another form of marketing has emerged, called social media video marketing. There are different video types that you can create to capture the users' attention in different ways.
It is equally as crucial to pick a suitable social platform, such as Facebook, Instagram, Snapchat, and others, to upload your videos based on your target audience. At last, you can go through the various tips and strategies to ensure customer loyalty and redirect new customers to your company's website.
About the autor
Sanket Shah is the founder of InVideo. InVideo serves millions of users from ~190 countries and we have raised $20M+ from the likes of Sequoia Capital and Tiger Global. We believe the future of video creation is in the browser, across devices, and collaborative.
Subscribe to the newsletter!