5 keys to activate Black Friday with UGC
Black Friday is coming. It is only a weekend, but the stakes for the annual event figures are very high. A great volume of traffic is of no use if it does not deliver in the end, so it is worth ensuring this more than ever.
Reinforcing the moment of purchase, with the last click, is complementary -if not essential- to a good advertising campaign. Increasing this final efficiency is a finer question, of sensations, of confidence. Even more so on dates when public search time quadruples.
In this sense, and in line with this article, reinforcing the desire with authentic photographs of users using the product (UGC) always improves the ratios.
If you don't have a user photo gallery (UGC) or you have one but want to get more out of it, these are our five recommendations that you can make today.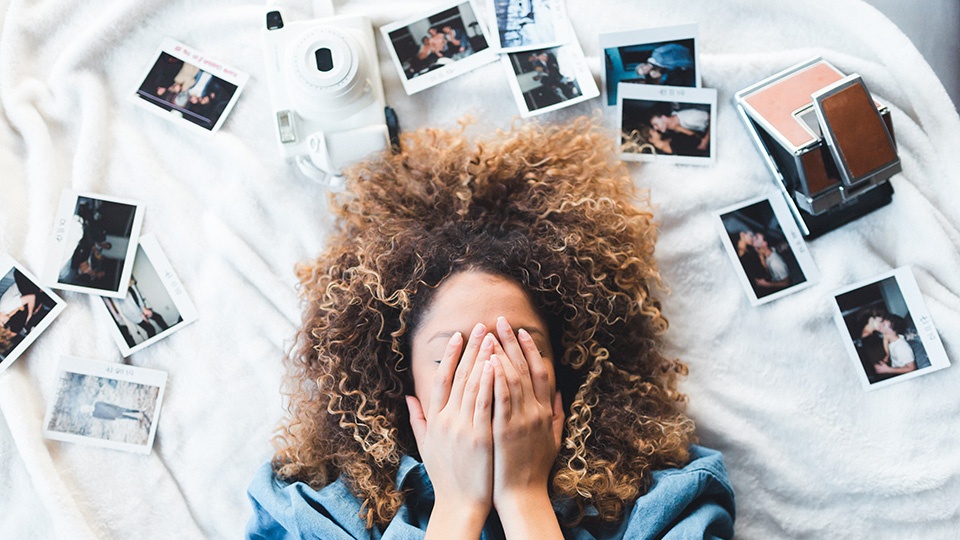 Brief introduction to UGC
The term UGC (User Generated Content) is almost as old as the Internet itself. The concept refers to all content (photos, videos, text, audio) originally created by citizens (without purely commercial purposes) and published in online media, mainly social networks, blogs or the like.
Its widespread growth began in the mid 2000s when, as a result of the appearance of social networks, this type of spontaneous online publication became popular. The cover of TIME magazine naming the 2006 Person of the Year "YOU" is considered to be the "validation" of this first period.
Evolution of UGC
Since then, UGC content has grown exponentially, also fuelled by the universalisation of Internet access and the emergence of smartphones. The figures are so considerable that it is difficult to measure them, but one fact for this are the 2 million photographs that are published in Snapchat every minute, or the 500 million users who access Instagram every day.
UGC content is also used for commercial purposes. Its authenticity, compared to content created for commercial purposes, makes it especially appealing to the general public, tired of commercial tricks and in search of true stories.
UGC photos, for example, multiply by 5 the probability of conversion compared to non-UGC photos (according to various studies and with variations depending on the industry), but the results are good, and for this reason, its commercial use has become popular.
Guide to adopt UGC solutions today:
In this article we point out five essential recommendations for moving from idea to results:
1) Stop looking at statistics about how well it works, you have to take action.
If we consult studies from solid sources, Nielsen indicates that branded websites are the second most reliable advertising format after buyer recommendations.

Forrester corroborates this. If we add the two studies together, it is clear that buyer recommendations on branded website are relevant to sales. But, as in everything, you have to do it well. The advantage of a UGC solution is that it is quickly actionable, that is, if it is done today it will help the Black Friday and even the quarter figures.
2) Make a list of touchpoints and KPI's where it would add value.
Aspirational photos on the website home page to improve the engagement and time on the page.

Pictures of people carrying your product in the PDP (product page) to improve both Conversion Rate and Average Order Value.

Pictures of the last event in your blog to improve idealisation and stickiness.

Attractive photos in your newsletter for better opening percentage and CTR.

Pictures in your inbound campaign to improve lead acquisition and lower cost per acquisition.

Photos on topic pages to lower the rebound rate.

Photos in your presentations to improve insights value.
Pictures in ad campaigns to improve reach and performance.

or all at once to improve Customer Lifetime Value...
3) Focus on the objective: engagement, sales or both.
Do a simple search: followers and volume of mentions.
If the volume is low, take advantage to grow by creating impact with a gallery of the best aspirational photos.
If the volume is high, get them out! with galleries showing people enjoying your product and launch them in the PDP (this is about selling). And if you want to do both, you can do several galleries of each.
4) Focus where relevant: Instagram decides.
Instagram is the leading photo sharing social network by far.
By size: 1 billion active users (x10 vs. Pinterest).

By user behavior: 60% of users say that they discover new products on Instagram.

By strategy: it is owned by Facebook, the absolute leader in social networks.
5) Be aware that you need solutions, not tools.
Many companies offer wonderful web tools, but then the effort to install, manage, and maintain them is yours - keep that in mind when choosing! When you buy a plane ticket, the plane comes with the pilot, you don't have to learn to fly yourself. Because you don't buy a plane ticket, you actually buy going to Paris.
The market offers turnkey solutions and also software for you to do it all by yourself. Choose your ideal model well.
These 5 recommendations will clarify the few doubts that may exist at this point.

Conclusions:
Black Friday is just a weekend, but its relevance in Q4 numbers is very high. With the campaign underway, we recommend fine-tuning the pages where trust generation is essential to closing the sale.
UGC solutions are ideal for this type of performances, their activation is fast (1 hour) and the specialized developers take care of both implementing and maintaining the photo galleries, always fresh and with good performance.
And if you're one of those who wants to fly, you can also take control. You can even alternate if you feel like it.

Be that as it may, you decide, but choose complete solutions, that are reliable and have a good personalized service.