What is WeChat and why use it in your digital marketing strategy?
With more than 1213 million active users, WeChat is the most popular social network in China. In fact, it is considered a mega-application of the Tencent group, which has become the most valuable technology company in China ahead of Alibaba. Let's delve into the reasons why WeChat can conquer the whole world and your brand can't be left out of it!
What is WeChat?
WeChat
or the super Chinese application is available in 20 languages and has multiple social and messaging functions. Among some of its utilities, we highlight:
Text and voice messaging, live broadcasts and video calls.

Geolocation to add nearby contacts.

Official accounts and exclusive services for their subscribers.

WeChat Moments, "the social network", where users can share experiences through images and videos with their contacts.

WeChat Pay, the mobile payment system.

Mini Program competes with the Apple and Google app stores.

Enterprise WeChat, a version for professional use similar to Slack.

WeChat Channel, a new function launched in 2020, is a short-video product within WeChat App, similar to Tiktok or Reel.

WeChat Search, where users can search for not only official accounts and mini programs, but also articles and information posted in WeChat environments that might not be accessible in other search engines.
Why use WeChat in your digital marketing strategy?
What is WeChat's success due to? It is an all-in-one, that is, with a wide variety of services integrated into a single application that has managed to accompany users in their day-to-day lives. Some surprising facts about WeChat usage in China are as follows. According to
TechNode
, users spend 66 minutes a day on the app. An average user uses its services ten times a day. And more than half of the community has connected their bank account.
There are two types of official accounts on WeChat, subscription accounts (primarily for communication, they allow you to send one push message per day to followers) and service accounts (they appear as another contact and allow you to send four messages per month).
How can advertisers take advantage of WeChat Ads?

Due to its multiple functionalities and large community, WeChat has managed to accumulate a large amount of user data. In marketing that means very valuable information for Paid Media campaigns. In fact, in China, many companies start their digital presence on WeChat before launching a website or app of their own.
In order to use the business functionalities on WeChat, you must first create an official account with a company in China or an overseas business license.
What formats can advertisers use in WeChat Ads?
In this case, Ads allow companies to achieve their goals: downloads on the app, attract new followers, generate leads or registrations, drive traffic to official website or mini program, drive offline traffic and sales... WeChat Platform offers 3 advertising placements:
WeChat Moments Ads

is sponsored content in the user's WeChat Moments feed among their community posts. Both Chinese-registered companies and foreign companies can advertise under a minimum investment of 50 RMB/day (bidding) or 50.000 RMB/campaign (reservation). This type of ads usually contains: brand name, profile picture, ad description, a link to a site hosted on Tencent's server and up to 6 photos or short videos between 6-15 seconds.
WeChat Article Banner Ads

are featured in the middle or at the end of articles on an official account. This type of ads have 3 components: the article written by an official WeChat account; the banner with the logo, account name and promotional headline; and, the call to action to a landing page.
WeChat Mini Program Ads

are Paid Media spaces in the Mini Program interface. The ads are shown to users while they browse in a Mini Program or game in three formats: banner images, videos (Incentive Ad) or Pop-ups. Although WeChat inserts these ads based on users' preferences, advertisers cannot choose the exact placement of their ads.



Another way to advertise your brand on WeChat are
influencers (KOL)
,
they are a very cost-effective way of communication. Let's keep in mind that, above all, WeChat is a social network with a large community. KOLs are not subject to as much bureaucracy as other types of advertisements. There are platforms that allow you to find influencers such as
NewRank
or
Parklu
.
How to choose the campaign objective in WeChat Ads?
One of the most important steps to define your WeChat Ads strategy is to define clear objectives for your ads. This is the list of all the objectives that exist in WeChat, not all of them are available for all formats!
Brand event promotion: To increase brand awareness and participation.

Official account promotion: To attract subscribers to your official WeChat account.

Store promotion: To get sales and offline traffic.

Collecting sales leads: Find potential customers.

Coupon distribution: Entice users to buy online or offline.

Products promotion: Promote products to get consumers.

Application promotion: Drive users to the App/Android Store and increase downloads.

Games promotion: Attract users to play games.




We had a challenge with Camper: to increase Camper's audience and awareness among young people in China through WeChat Ads. We designed a strategy with 3 different placements: Moment Ads (multiple images and video cards), Official Account Ads (bottom banner and in-article banner) and Mini Program Ads (Pop-up).
Exceeding all expectations, the Brutus campaign was a huge success. We boosted Camper's profile and achieved +149% follower growth. We also reduced the cost per follower by 33%.
The CTR of the campaign tripled compared to the industry average thanks to the strategy designed in audience targeting.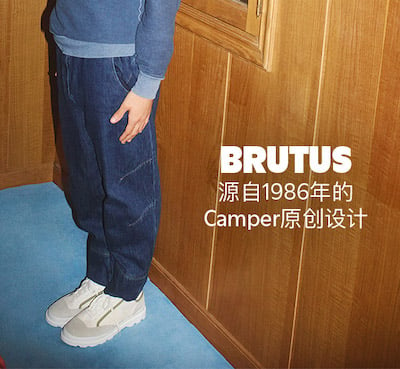 Conclusion



WeChat Ads are a booming trend to break through and win over the audience in China. There are a variety of utilities and targets that mean WeChat is a great opportunity for brands and marketers trying to land in China.
If you consider that WeChat should be part of your marketing strategy, do not hesitate to contact our expert in the Chinese market.