On May 19th Facebook announced the launching of Shops, its own e-commerce platform
to set up free storefronts on Facebook and Instagram.
Be able to just start your online store
Facebook announced the launching of Shops, a new e-commerce platform that will allow small businesses to build online stores on Facebook and Instagram for free. In the future, placing an order in WhatsApp, Messenger and Instagram Direct will also be possible.
Right now many small businesses are struggling, and with stores closing, more are looking to bring their business online. Our goal is to make shopping seamless and empower anyone from a small business owner to a global brand to use our apps to connect with customers. That's why we're launching Facebook Shops and investing in features across our apps that inspire people to shop and make buying and selling online easier.
The platform arrives at a great time due to lots of businesses are missing out on revenue and some of them are not able to just start an online store.
Easy to go
As Facebook explains, we have different options to set up our Store being able to choose the products that we want to include in its catalog, customize the appearance of our Store with a cover image and colors that identify our brand. With this, any salesperson, regardless of the size of their company or budget, will be able to open their business online and connect with new clients from anywhere and at any time.
Stores will be available both on Facebook and Instagram, and can be promoted either in Stories or personalized ads that appear on both networks.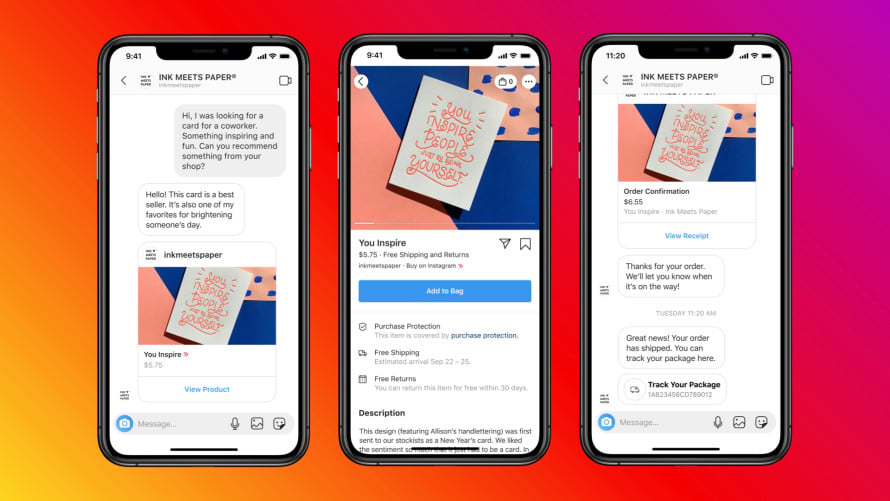 When people browse the Stores, they would be able to review the details of each product and save them to buy later. You can even set up a payment method to make purchases with a single button. In fact, your clients can contact using WhatsApp, Messenger or Instagram Direct, and receive information about assistance, to follow up on deliveries or other questions.
Store owners will have the option to sell direct on Facebook or redirect the customer to a web page to complete the purchase process.
For the moment, the platform is only available for Facebook in the United States and this summer will also roll out Instagram Shop in the US, with more countries to follow later.