Let's land together in China!
Today we launch our new section about Chinese market. In this blogpost we will offer you an introduction to Chinese social media ecosystem. Our blog will be updated frequently to discuss interesting points in detail, so stay tuned!
New trends
Let's land in the Chinese market where changes are occurring quickly and constantly after the lockdown.
We want to introduce the newest trends in Chinese social media playground.
The rise of video content

:

2020 is a year of video. With millions of people quarantined at home, Tiktok has

experienced unprecedented growth in Europe and US, similar to what has happened in China. What is it going to happen?

Read the article

Livestreaming sales:

You may have heard of live streaming as a strong marketing tool for sales. Why has it become so popular? However is it a solution for all brands?

Read the article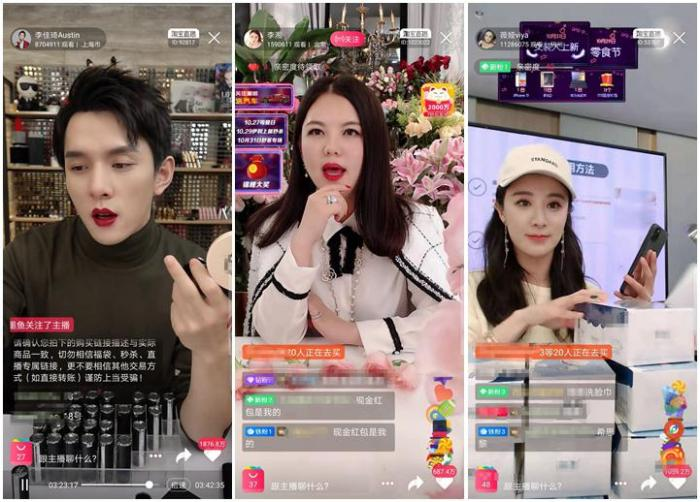 Livestreaming sale (Taobao)
Deep collabor

ation

:

Collaborating with a Chinese KOL is a common strategy for European brands seeking to succeed Chinese market. Why is it effective? Will customers stay after your collab is done?

Read the article

Empowering peo

ple

:

If we say traditional marketing is a unidirectional communication from brands to customers, nowadays communication has been decentralized by empowering every user to spread and comment. In the end, your target customers are not cold numbers but real human beings. How to accurately hit their pain point in China?

Comming soon in our blog
But who is supporting all these changes? Who is part of the social media ecosystem in China?
Let's talk about them!
Big players in China
Till 2019, WeChat and its parent company Tencent, was without doubt the king of Chinese social media, holding an unbeatable market penetration rate of over 97%. Born in 2011, WeChat has surpassed being a social tool to a lifestyle that Chinese people live with over almost 10 years.

However, the king is now facing challenges from short video platforms, needless to mention, Douyin from ByteDance and Kuaishou. Douyin accelerated the arrival of Video Era in China by offering 400 million ordinary people cool handy tools to generate original videos and share their lives with the whole country.
Besides, there are other social media that are originally focused on specific verticals: for example, Xiaohongshu (Little Red Book) is a UGC (User Generated Content) community that is beloved by fashion, makeup and lifestyle bloggers; Bilibili is originally a video platform for anime, comics and gaming lovers, and now it has become one of the seeded players for Chinese YouTube. Over years of development, these platforms has tried hard to maintain the balance between pure user experience and an adequate commercialization. To succeed here, brands need to understand these platforms and adapt to the corresponding user expectation, in order to fully impact and resonate with your target customers.
To learn more about hot topics in the Chinese market,
stay tuned!