The use of Instagram by women in politics
It's a well-documented fact that politicians love Instagram. It allows them to connect with their supporters, show their "real person" status and explain things on their own terms. In a new era in which girl power is gaining presence, we have an infinite number of women on the international and national political scene, congressmen and senior politicians who are very present in the fashionable social network.
We present you the 5 most inspiring women of the new international political force:
Jacinda Ardern, Prime Minister of New Zealand
She has just landed (elected last October 2018) and has already become the youngest prime minister with 37 years, and is an icon for politics and feminism.

Her followers created a wave of massive support that took her two months from being a candidate to take over the government's mandate. This 2.0 movement has been catalogued as Jacindamania.

From her position, Ardern has defended causes such as the legalization of homosexual marriage, the legalization of marihuana or free university education for New Zealanders. This proposal has generated the support of the younger generations who, until now, were not so interested in politics and who have discovered in it a close person with whom they connect, who uses social networks to inform both their day-to-day at home, as in the government and even to announce the birth of his son with his partner Clarke Gayford.

Alexandria Ocasio-Cortez, winner of the primaries of the Democratic Party for New York
A good example of a woman in politics is Millennial Alexandria Ocasio-Cortez, 29. Since winning her seat in Congress on November 6, she has been using social networks, and in particular Instagram, to provide a detailed, comprehensive and often humorous breakdown of her process for taking office.

In the first post of an Instagram story titled "Congressional Field," Ocasio-Cortez asked his followers: "So, you're elected to Congress... and now what happens? He has shared images and videos of trips to Congress and other events; explained the resources provided to elected members; guided his followers through the steps to establish his office; and discussed topical issues on Instagram Live as he prepared dinner, inviting his followers to ask him about any issue, such as the #MeToo or LGBT movement. All in a very casual and Millennial way.

Ocasio-Cortez's decision to use Instagram along with Twitter as the main communication tool sets it apart from many older politicians. Instagram offers you the ability to be transparent and to be yourself, to make politics less inaccessible and to reach out more comfortably to a new generation of voters who demand clearer and more transparent political processes.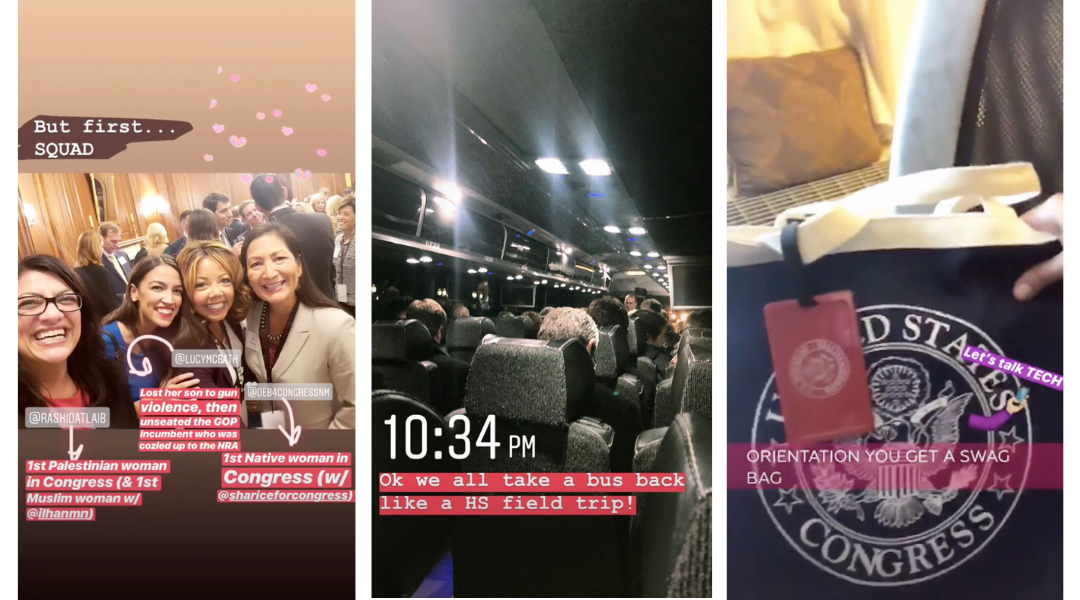 It makes politics seem relatable, feasible, possible for any young person who is following it in Instagram. Surprisingly, it shows that entering the political sphere is not as frightening as is believed. As she herself has commented on more than one occasion, "we don't need to make the process seem more complicated than it really is, and we don't need to scare off perfectly eligible candidates to run because they don't know what they're getting into.
Elizabeth Warren, a Massachusetts Senator in the U.S. Senate for the Democratic Party
She appeared doing an Instagram Live of questions and answers, in her kitchen with a beer in hand, chatting casually with her followers, and although she has been criticized for it, many see her as a political model close to the one to follow.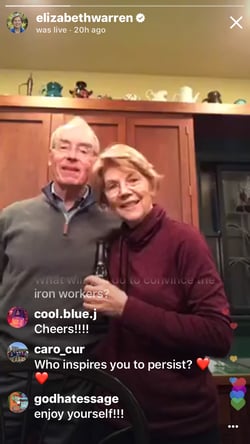 So close, that for the 2020 elections she surprised everyone by calling personally, one by one, all his supporters.
Zuzana Čaputová, the first female president of Slovakia
A referent in Slovakia, being the first woman president of the country. The first thing she said was that her victory showed that "you can win without attacking opponents", after fighting a positive campaign based on progressive values and political reform, and providing a rare moment of hope for liberal politics in Central Europe.

At 45, divorced and mother of two, she is a member of the liberal Progressive Slovakia party, which has no seats in Parliament. In a country where same-sex marriage and adoption is not yet legal, her liberal views have seen her promote LGBTQ rights.

Her campaign used the slogan "Stand up against evil", but refrained from personal attacks against her opponents and promotes the importance of the values of "humanism, solidarity, transparency and truth" both in her speeches and in her personal Instagram profile, where she actively hangs up her events, concerts and interviews.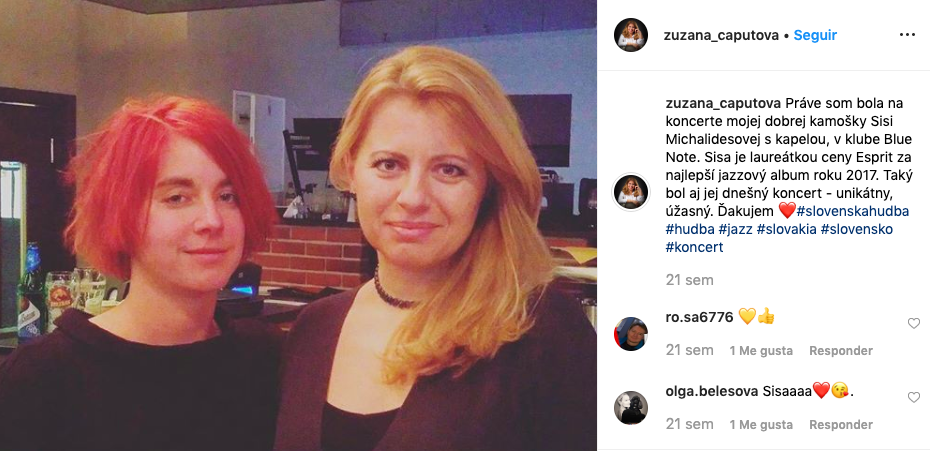 Tulsi Gabbard, Representative of the State of Hawaii in the U.S. House of Representatives
One of the most motivated and active Instagram accounts is that of Hawaii Congresswoman Tulsi Gabbard. Filled with photos of Hawaiian beaches, family moments, and outings with other politicians. A fitness enthusiast, Gabbard routinely shares photos of yoga sessions, excursions, Thai muay classes and even sometimes snapshots related to capoeira.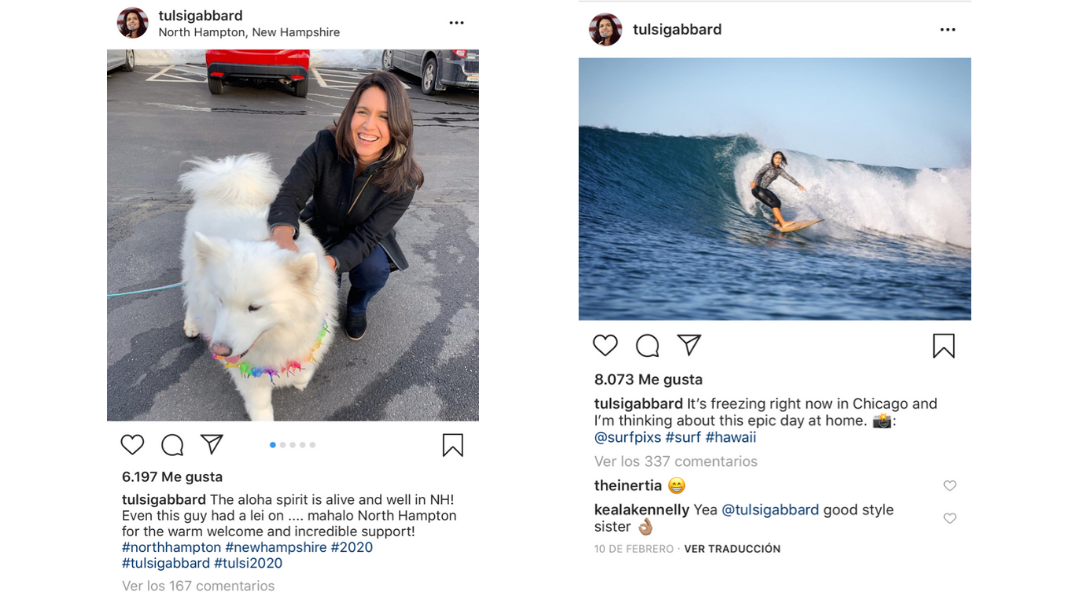 Undoubtedly, all 5 are an example of new politics, of politics 2.0. That advocates a reality, a transparency that humanizes the high positions.